News & Updates

Tips and Tricks
January 23, 2020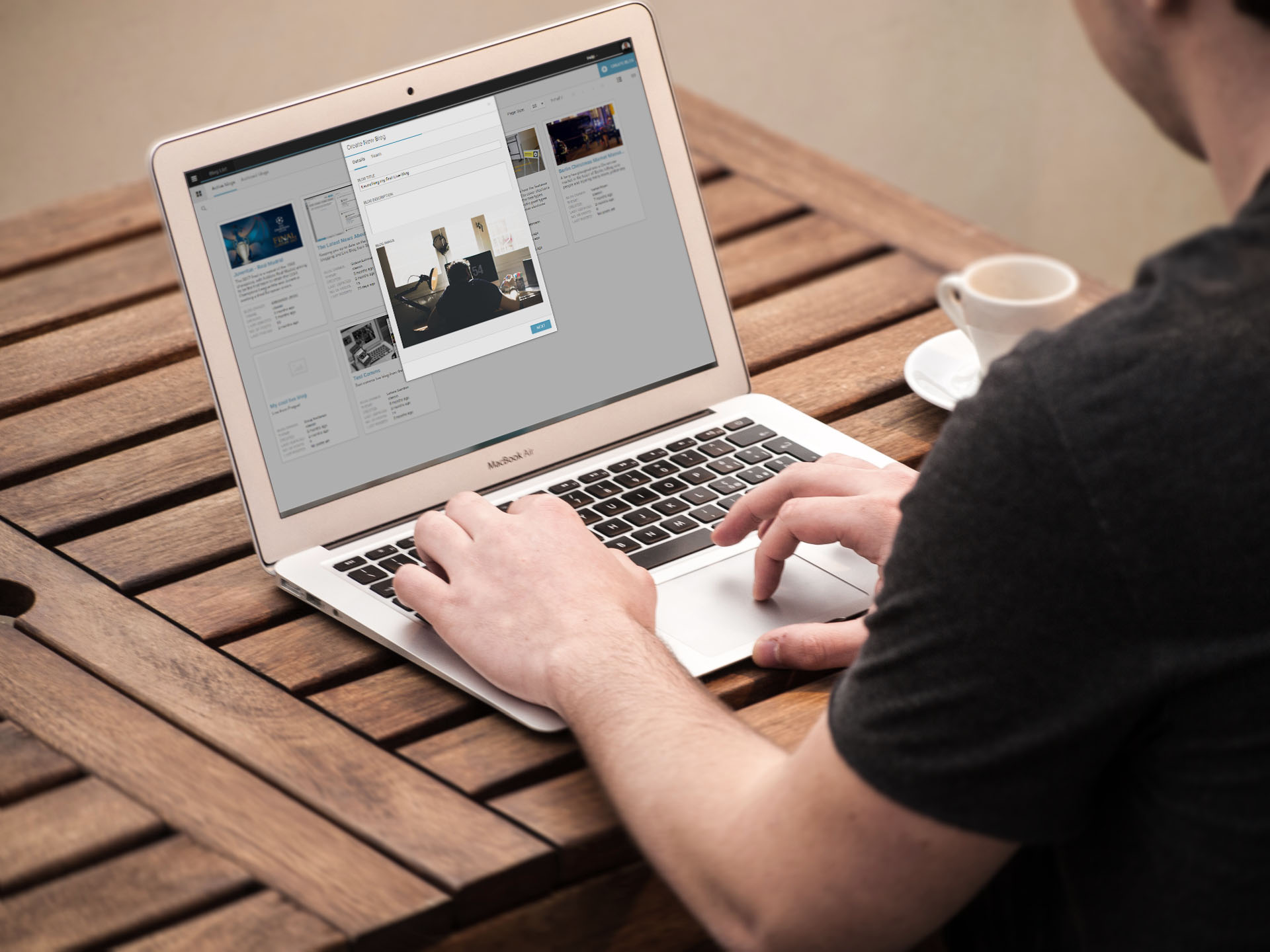 Guide to Live Blogging: Everything you need to know
by Greg Bruno |  Jan 23, 2020
In today's news cycle, there's no time for down time: live blogs are one of the best ways to deliver information quickly. But what, exactly, is live blogging, and what are live blogs good for? Good questions; here are some answers.
What is a live blog, anyway?
A live blog, sometimes referred to as "live text," is a blog post that provides a rolling textual coverage of an ongoing event supplemented with images, videos, and other digital material. According to The Guardian: "Live blogs provide commentary and analysis alongside breaking news rather than summarising the event after it is over. It's a transparent format in which the writers are able to update and amend their commentaries in easily digestible paragraphs."
Live blogging can be used for a wide variety of events and circumstances – such as sporting events, elections and conferences. Although live blogs are constantly evolving, news organisations use live blogs for a number of reasons: to reach wider audiences, to increase the transparency of the traditional news-making process, to increase content engagement, and even to generate new streams of revenue through blog syndication.
Live blogging through the ages
What started in the mid-2000s as a software tool for techies to broadcast technology conferences has since become an essential story format for journalists and other information providers to distribute digital coverage in chronological order.
Personalisation is a live blog's comparative advantage. Unlike television, which must be watched in a linear way and in real time (although viewers can record it and watch it later), live blogs allow readers to start at any point in the story and reread, save, share, and digest information at their own pace.
Why live blogging?
Live blogs are widely read. In 2012, research by City University London found that live blogs get 300% more views and 233% more visitors than conventional online articles on the same subject. Live blogs also outperform online picture galleries, getting 219% more visitors. In 2013, the Reuters Institute for the Study of Journalism found that readers increasingly prefer live blogs to static content and believe live coverage to be more balanced and neutral. Additionally, 62% of survey takers said live blogs are the best format to consume news at work.
More recent data shows that audiences are spending less time reading full news stories and more time engaging with highlights and breaking news –  everything from Steph Curry's three-point buzzer beater to coverage of natural disasters. In fact, when big news breaks, studies show that readers actively seek out quality information through online search – before content is shared on social media. That's one reason why having a live blog dedicated to breaking news coverage will boost your site's profile online.
But the benefits are not limited to the immediate time during and after an event. It turns out that readers go back, again and again, to visit live blog timelines of events in the past. "Our experience is that live blogs drive lots of traffic to our site," said Sybille Klormann, an editor at Zeit Online covering politics and economics. "We are often surprised at how many people visit these blogs, especially during elections, but also show a continued interest afterwards."
Bottom line: "Live blogging can be a very valuable resource to your readers if done right," says professional blogger Cameron Chapman. "If you take the time and keep focused throughout an event to provide useful information to your readers, they'll often consider your blog the go-to place for event coverage in your industry. If it's done poorly, though, all those blog posts will likely just be looked at as filler or fluff by your readers, and may even annoy some to the point they unsubscribe from your RSS feed."
Proven use cases for live liveblogging
Live blogs can be used for covering a wide-array of news stories and banner events – such as breaking news, elections, esports, and live sports. But even the most niche topics can find an audience with a well-done live blog.
Aleks Vickovich, wealth and legal managing editor at Momentum Media in Australia, says one company publication, ifa (Independent Financial Adviser) used a live blog to cover two weeks of financial hearings in 2018. As a result, ifa saw its new traffic increase by 200%. For a publication with "an extremely niche audience of hard core fans," Vickovich said the growth made possible with live blog was staggering. "We had something like 60,000 unique visits in the two-week period, which is about twice what we usually get in a month."
Part of that success is because live blog content is becoming more visible in web searches. Why does this matter? Because when the text of a live blog post appears as native content to search engines, it raises the profile of that news organisation's coverage in new web searches, and also helps with the site's overall SEO (search engine optimisation).
How to live blog successfully
The Internet is full of tips on how to live blog properly, and it can be a challenge to cut through the digital noise. To help you make the most out of your live blogging activity, we've collated some of the best insights from across the industry:
Step #1 | Choose the right live blog software
First you need to pick a blogging platform that serves your needs. Sourcefabric's Live Blog is a powerful, professional open-source live blogging tool created for journalists and bloggers on the go. It includes rich media posts – like image slideshows and video streams – as well as custom post types and scorecards for covering sporting events.
Additionally, Live Blog offers easy ways to monetise your coverage with tools to integrate native or remote ads into your live blog's timeline. The platform also offers a mobile reporting app (Live Blog Reporter) that allows your live blog team to contribute directly from their mobile phones.
Step #2 | Plan your coverage BEFORE you start blogging
Once you've got your platform picked out, now you need to think deeply about your blogging strategy. Coming up with material ad hoc is not the best practice for maintaining a successful live blog. Even though events unfolding in real time often leave little to no opportunity to prepare, there will inevitably be in-between moments where not much is happening. During these times, it's important for you to have relevant material prepared in advance, general knowledge on the topic you're covering, and reliable contacts who can assist you.
Step #3 | Think in terms of editorial resources
Producing a good live blog requires people. Some practical questions to consider: is there enough staff available at that particular moment and are there reporters on the scene able to provide information, verify facts, as well as submit images and videos? If the answer is no, perhaps a live blog isn't the correct format.
Step #4 | Build in communication and collaboration tools
Using established lines of communication is essential for a time-sensitive format like live blogging. If you have a team of more than one, how will you share information about the blog's content? Whether it's a tool like Slack or email, you'll need a way to exchange ideas and content before it's posted.
Step #5 | Experiment
Because news consumers have taken a much greater interest in live blogs, the go-to form of storytelling offers endless opportunities for innovating. New organisations use live blogging for boosting audience engagement, increasing transparency in the news-production process, and even to generate revenue. There's really no end to how a live blog can be deployed.
Live Blog examples
Below you will find a variety of live blog examples from around the web that best illustrate the potential of the format.
For Live Blog tutorials, check out our YouTube channel or our blog.