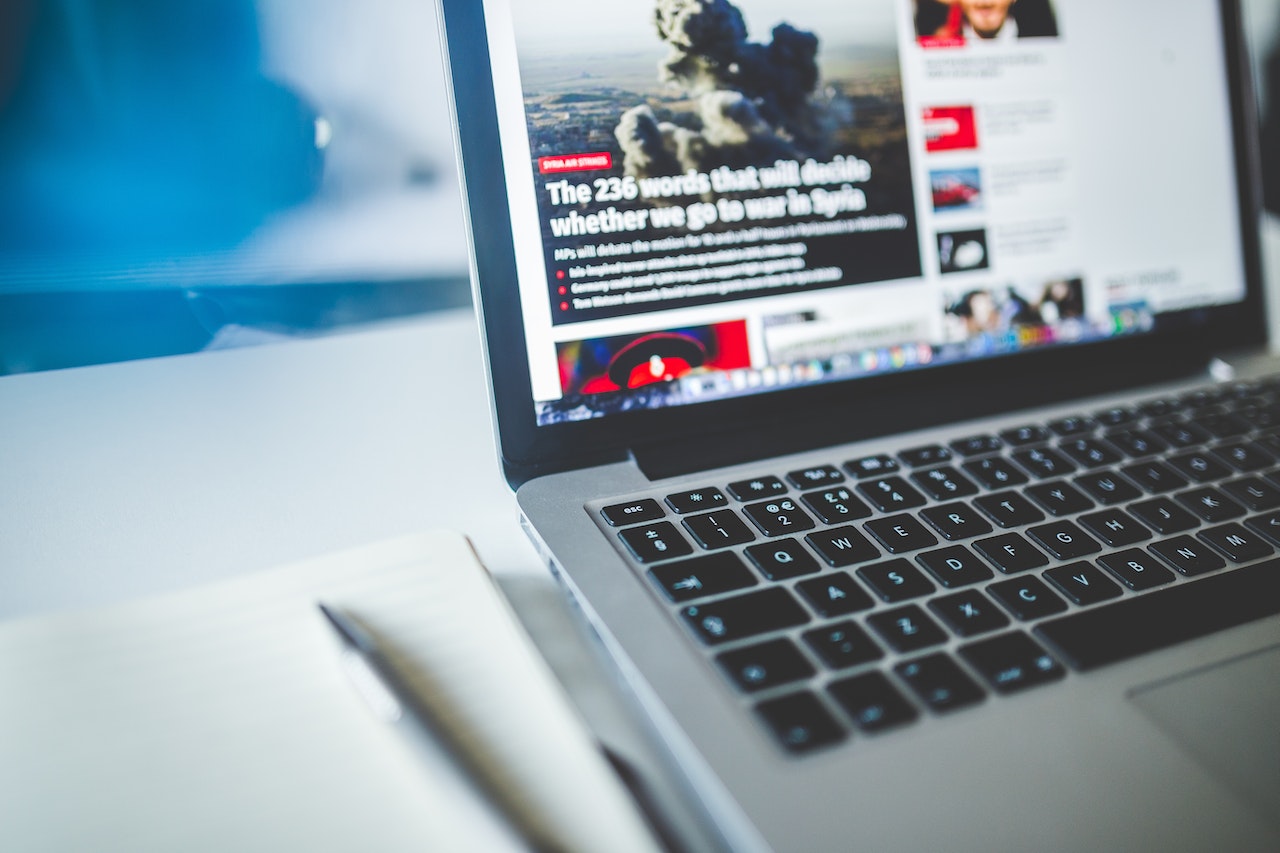 7 Must-Have Live Blogging Software Features for Large Events
By Jenny Dabon |  October 25, 2022
Live blogging is a brilliant method to produce real-time content while maintaining social connections and audience participation in a society where information spreads faster every day.
The interactive aspect of online discussions, coupled with easier and more efficient methods, allows everyone to report on something occurring in the present, regardless of location.
Live blogging is a contemporary method for providing real-time information on a topic or event through text, photo, video, and audio content. Its foundation consists of a single page or content automatically refreshed upon uploading new content.
Why Use Live Blog Software?
Real-time news delivery is essential in today's globalised world. However, publishing news items is a lengthy process. Gathering data, conducting interviews, editing photographs, and styling articles takes time, even for a brief piece.
Here is where the live blogging platform comes into play. Live blogging consists of publishing continuous updates to a  blog on a live event instead of a report after the engagement has concluded.
If you can deliver regular information and insightful commentary via live blogging during a tech product launch, your viewers will likely turn to your site for event coverage. Additionally, live blogging may increase your blog's presence in web queries and rank with search engines.
When an event occurs, you may use a live blogging platform to update a live blog on your site, publish the same content to all your social media accounts, and embed social media features into your live blog with one click.
According to Regional Research Reports, the global  live blog software industry was worth more than $688 million USD in 2021 and is expected to hit more than $1.45 billion in 2030, with an annual growth of 9.43 percent between 2022 to 2030.
Must-Have Live Blogging Features
1. Image Slideshows
By using the picture slideshow tool, rather than posting a single photo in a post, you can arrange many photos and display them to your viewers as a photo collection.
2. Rich Media Posts
Offer a multimedia experience to your audience by adding animated GIFs and incorporating image slideshows, video streams, and other multimedia forms in your publish feed.
3. Social Media Post
Software used for blogging has a built-in and user-friendly social search where you can search for and integrate content from social platforms quickly and easily.
4. User Comments
The user commenting capability of live blogging software enables you to include immediate comments in real-time. Readers can express their perspectives on the topic you're reporting on, contribute valuable information, and provide eyewitness accounts. A reliable live blogging solution lets viewers interact immediately with your live blog via mobile devices.
5. Blog Analytics
The analytics tool enables you to monitor your live blog's unique views in each embedded location. Analysing performance based on data allows you to determine what works, and what doesn't.
6. Custom Post Types
You can determine what to show your audience with a few basic and quick options. The live blog software tools provide a range of embedded code that offers the most significant user experience without requiring complex programming.
7. SEO Optimisation
Embedding native or remote advertisements into your live blog's timeline is one way to  monetise live coverage. Optimising your live blog SEO features may increase your search engine ranks and attract more visitors.
According to Search Engine Journal, 49 percent of marketers cite organic search as the marketing channel with the highest return on investment. So, ensuring that your live blogging solution offers SEO optimisation features is important.
Live Blogging Strategy for Events
1. Choose a Live Blogging Platform
Using a live blogging platform, such as Live Blog Pro, gives you advantages over your blog. These solutions include content walls, event statistics, private chat rooms, spam management, and more to help you engage your viewers and promote social engagement.
Furthermore, you can incorporate your live blog into your blog, increasing the visibility of your event coverage. A live blogging solution also enables contributors to publish on your live blog and allows you to immediately live-stream the event.
2. Prepare Before the Event
You must select a relevant activity with the appropriate audience. The live event should be related to your niche and appealing to your followers. You must also create goals for your live blogging. Finally, you should prepare as much as possible before the event because you will need to publish updates immediately.
An event's website is an excellent starting point for researching. For example, if a product launch features LMS systems for educational institutions, you can visit its website for more information. You can obtain the event's schedule and information on its speakers, partners, learning management systems providers, and business participants. With this data, you can conduct additional research about LMS systems and develop essential content for your live blog, including links and speaker details.
Reach Out to the Speakers
If the live event has a webpage, it will likely include the event's itinerary and speakers. Try contacting them on social networks and informing them of your intention to film the event. And if they interact with you, express your enthusiasm to hear from them.
Create Templates and Graphics 
Incorporating images is beneficial because it engages readers and improves SEO. According to a recent study by Microsoft, the human attention span has dropped to eight seconds. This is why it is crucial to get your audience's attention through visually pleasing elements.
However, generating graphics takes time, so you should try creating them in advance by using online tools like Canva. If this is not feasible, you should build or download design templates with adequate space to incorporate event-related information or quotations.
Prepare to Talk to Your Viewers
People appreciate insider information about events. You must therefore draft questions to ask the event's presenters and attendees. You can obtain their perspectives on the event if you speak with the presenters. Alternatively, you may talk with participants and inquire about their impressions of the event.
You can also inform your social media followers that you will conduct interviews during the event and request questions. You may be stunned by the inventiveness and inquisitiveness of event-related question-askers.
Post Live Event Blog Coverage
For live blogging breaking news as it occurs, use live blogging solutions, such as Live Blog Reporter, and beat the race with personalised, real-time, interactive news and content.
If you want to enhance your audience's experience after the function, you can live stream in addition to live blogging. It helps your viewers receive a more complete and detailed account of the event.
If you have a team, one of you can operate the live-streaming camera while others live blog. If you are traveling alone to the event don't forget a tripod. You can place the camera on a tripod and concentrate on live blogging while the device handles live streaming.
Check if the live blogging service you use to cover the event enables live streaming. If so, you can stream live directly to the blogging platform. If it doesn't, choose a site with the largest viewership, such as YouTube.
Maintain Connection with Audience After the Event
You might explore expanding the event's coverage to reach a broader audience. You can then publish your live blog on social media platforms like Twitter and Facebook.
Blogging in real time should always be organised with the primary objective in mind. Covering events and news is a means, not an aim.
Insertions such as advertisements, connections to other information, QR codes, and calls-to-action will become beneficial when many viewers are attentive.
All of the engagement generated by live broadcasting may be utilised to generate leads. A CRM tool can easily divide leads into groups and put them on lists to make following up easier. Browse through Pipedrive reviews to learn how they can help you keep track of deals and events.
Interest, context, and worth constitute the formula for convincing customers to take the subsequent move in their journey toward you and your business.
Enhance Live Blogging Experience with Live Blogging Solution
Regardless of the events you choose to cover or the strategies and tools you use for your approach, using live blogging software is an excellent approach to engage your followers and promote your brand while participating in significant events. Integrating with larger, more comprehensive marketing tactics becomes a valuable asset for a company's brand.
Looking for a better live blogging solution? Try out Live Blog from Sourcefabric for seven days free, no strings attached. Get your trial version here.