June 28, 2017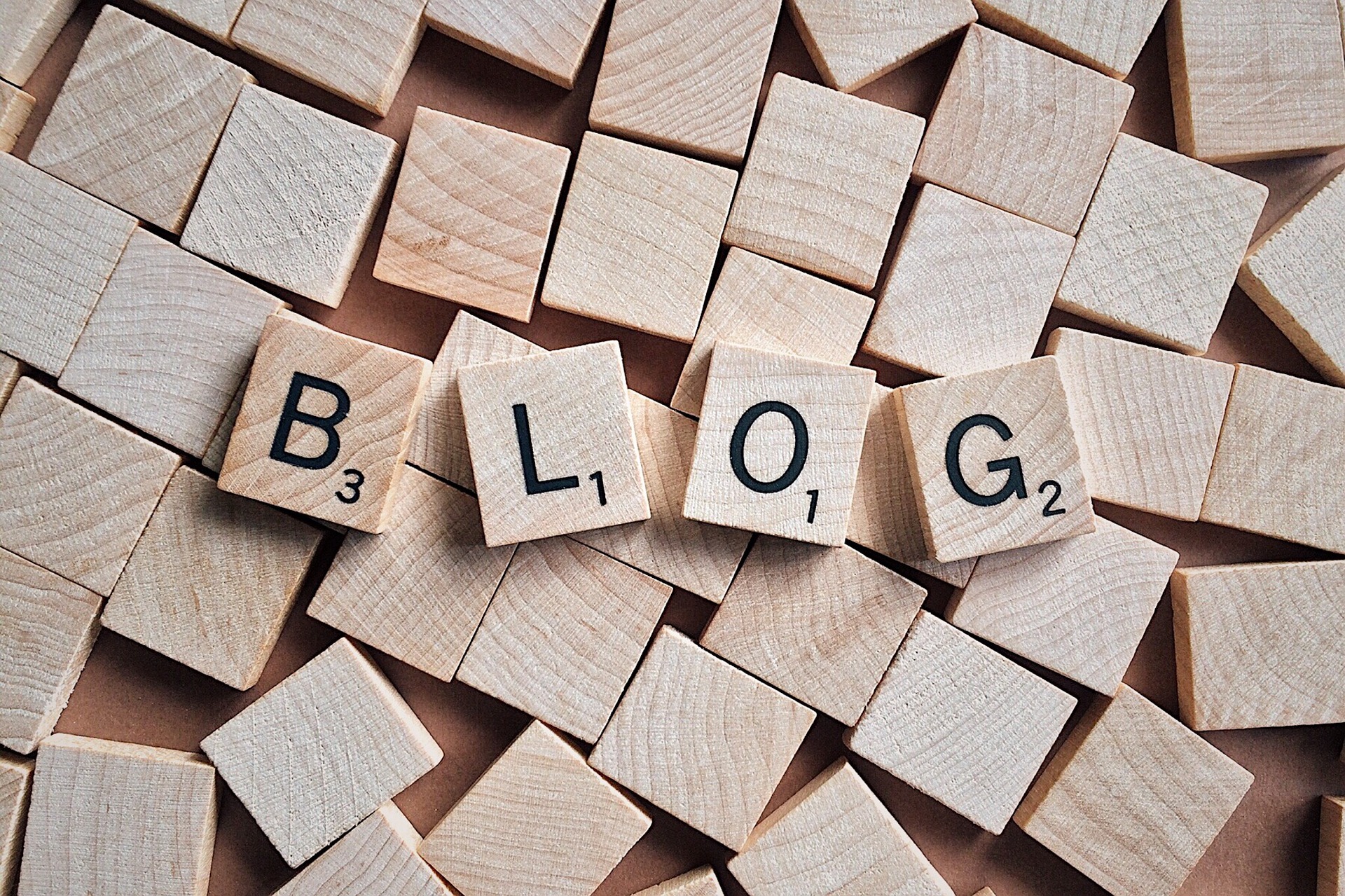 5 Tips To Boost Engagement and Popularise Your Live Blog
by Anthony Covalciuc |  Jun 28, 2017
So, you've now got your Live Blog up and running; you're impressed by its intuitive, easy-to-use interface and excited about the quality and quantity of syndicated content. The next logical step to get the most out of your blogging software is to attract and maintain an engaged, regular audience.
Wondering how to increase traffic and engagement for your blog? Not to worry, here are 5 tips from some of the top live blogging professionals. In particular, we'd like to thank Paul Bradshaw, who runs the MA Data Journalism and MA Multiplatform and Mobile Journalism at Birmingham City University and authored the book The Online Journalism Handbook, for sharing his insights with us.
Tip 1: Prepare – Try To Avoid Making It Up As You Go
Coming up with material ad hoc is not the best practice for maintaining a successful live blog. Even though events unfolding in real time often leave little to no opportunity to prepare, there will inevitably be in-between moments where not much is happening. During these times, it's important for you to have at some relevant material prepared in advance, general knowledge on the topic you're covering, and reliable contacts who can assist you.
That way, you can offer your visitors supplementary information in the form of other articles, quotes, statistics, and photos (to name just a few). This will make your blogging experience more exciting and less nerve wracking, not vice versa!
Tip 2: Be Relevant – Ensure That Your Live Coverage Provides Value
The networking nature of live blogging is one of its most distinguishing qualities. That is to say, while you cover breaking news or an event, any number of individuals or media agencies may be blogging and/or covering it too – as well as watching it on TV. Prior to dedicating the time needed to make a good live blog, it's important to ascertain whether or not your coverage will provide value and be able to capture an audience.
One way to accomplish this is to see what syndicated content is being shared in your ecosystem. This should give you a good idea of what other agencies collectively feel is relevant news for your followers. In addition, making use of Live Blog's analytics feature will reveal, especially over a period of time, what kind of stories attract readers and keep their attention.
Tip 3: Be Accurate – Make Certain You Post Verified Facts
It is of the utmost importance that you publish accurate, verified information. Therefore, you must be careful when the live event you're covering features disputable facts or different perspectives of events. This particular problem is common during elections, when anyone and everyone can have an opinion. In these cases, it's critical to establish procedures which allow you to verify that what is being said is actually true.
Similarly, if you happen to be covering volatile situations such as demonstrations, riots, or something similar, you will find any number of varying perspectives about what is happening and why. These circumstances put you under pressure to confirm the hard facts surrounding the situation.
In both cases, having a reliable reporter or reporters who can conduct the necessarily research and provide you with accurate information is usually the best option. If you don't have your own reporters, once again we recommend that you consult the syndicated content within your ecosystem to find out which information a variety of sources agree upon and choose to publish.
Tip 4: Differentiate Yourself – Provide Your Audience With Rich Insights
A common live blogging mistake – and one that will leave your blog with little to no value – is to simply make note of what is occurring. Many other coverage providers are doing exactly this, so you should give special consideration to filtering, aggregating, and posting only the most insightful content. Together with this curated content, provide some analysis on what is happening. Some questions to consider are: why is this information important or not important? What insights does it provide for the topic that you are writing about?
It's also a good idea to supplement your live coverage and analysis with multimedia. Adding multimedia enriches the quality your coverage. Some examples of this come in the form of audio, video, or social media.
Tip 5: Socialize – Encourage Your Audience To Participate
Given their instantaneous nature and multimedia structure, live blogs are the perfect opportunity for you to interact with your viewers, so make sure that readers are able to comment and share. Not only will they feel more connected and involved in the experience, but they will also provide you with additional content and inspiration.
Good thing that Live Blog comes with a User Comments feature. Now you can engage and interact with your audience in real time.
Follow Paul on Twitter @paulbradshaw.
June 28, 2017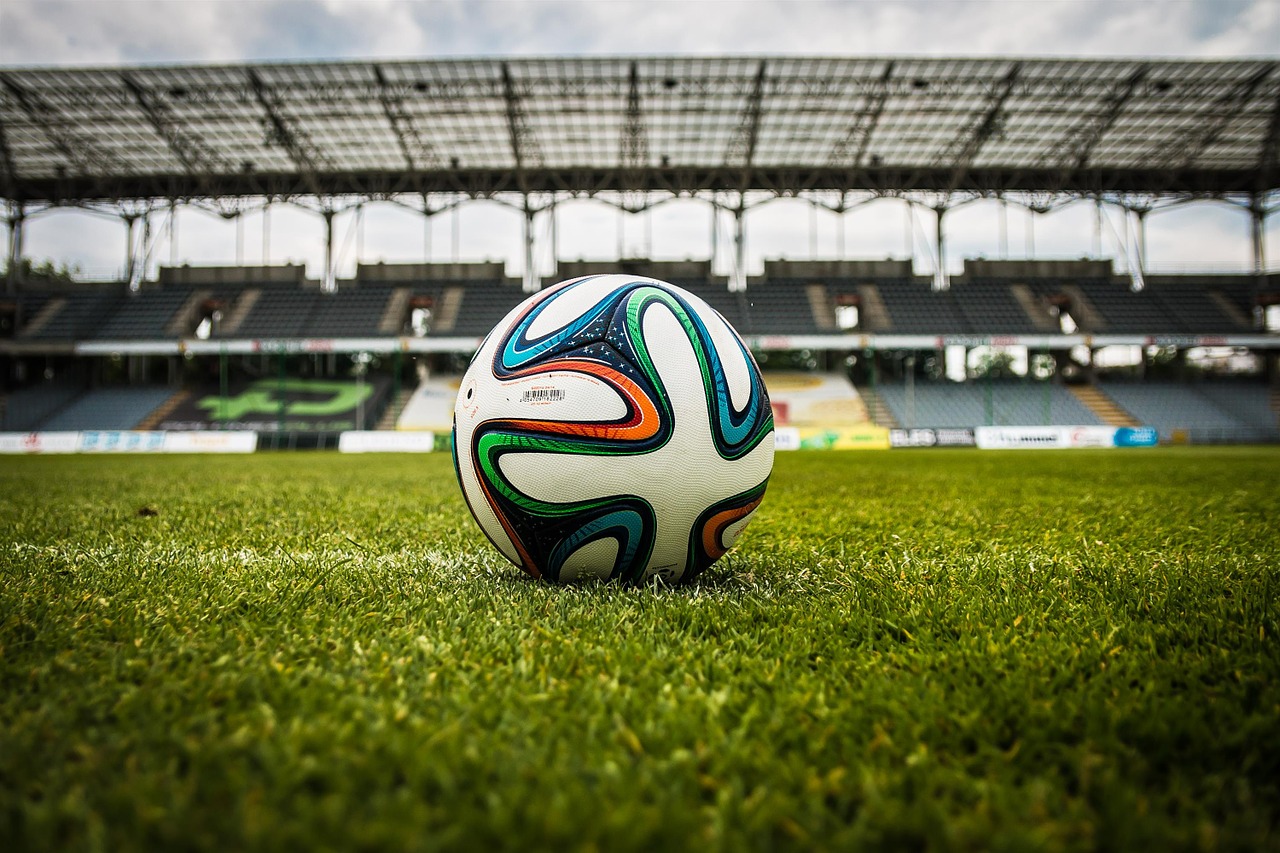 4 Features to Cover Sports Like a Champion with Live Blog
by Anthony Covalciuc |  Jun 28, 2017
The 2017 Champions League tournament is well underway, and as it nears its June 3rd finale, it's time to ask yourself: do I have the necessary tool in order to provide football supporters with all the updates, images, and analysis that they crave? Not to worry if you feel unprepared, Live Blog is here to help.
Not only is the Champions League one of the most prestigious tournaments across the globe, but in recent years it has become the most watched annual sporting event in the entire world (the 2016 final had more than 300 million viewers). Supporters want the latest information fast, and Live Blog allows editors to supplement conventional live coverage and deliver text, images, video and social media content in real time, ensuring maximum engagement.
The latest Live Blog release comes fully-equipped with new tools and features to boost your live blogging efforts and enrich the experience for your followers.
Scorecards – Visualize Your Live Data
Live blogging about a sports event requires presenting data in a comprehensive and meaningful way. The most important pieces of information in this regard are the current score of the game and the final result. Use the Scorecards tool to inform your viewers who scored a goal and in what minute. You can also use this tool to divide teams into "Home" and "Away".
Custom Post Types – Provide Real-Time Statistics of the Match
As we've mentioned in a previous post about election coverage, the free-types management tool provides creative freedom over how to present information relevant to your coverage. When you cover the Champions League or another sporting event, statistics such as possession, corner kicks, fouls, bookings, and shots can all be illustrated however you and your editors decide. Enhanced, real-time stats illustrated with graphs, charts, and graphics make games more interactive while increasing the audience's connection to their team.
It's important to note that custom post types must be configured as part of an initial effort. If you have the skills or people in place, great, you are ready to go! Otherwise, you can enlist the help of Sourcefabric's development team and we will get the post types you want up and running in no time. Also in the works is a set or package of custom types available to all Live Blog users on Github.
User Comments – Engage Your Fan Base
Football supporters love to be part of the action, so make certain that they are able to participate and offer their own insights with the User Comments feature. Viewers who also share streams, highlights, or social media directly from their game-watching experience help your blog to gain popularity and increase exposure.
Native and Remote Ads – Monetise Your Coverage
The ability to include advertising in your live blogging software – either from a third-party provider or ones you have made yourself – increases revenue for your organisation. Football supporters are an engaged audience who are loyal to their club. Additionally, their love of the game and for an organisation is handed down from generation to generation. Advertisements during your broadcasts can include sponsorships or in-house products and services that will bring in money for your organisation. You can consider supplemental ads for merchandise or even to purchase tickets to the next match, enticing your viewers to take the next steps to support their club and bringing you more revenue in the process.
June 28, 2017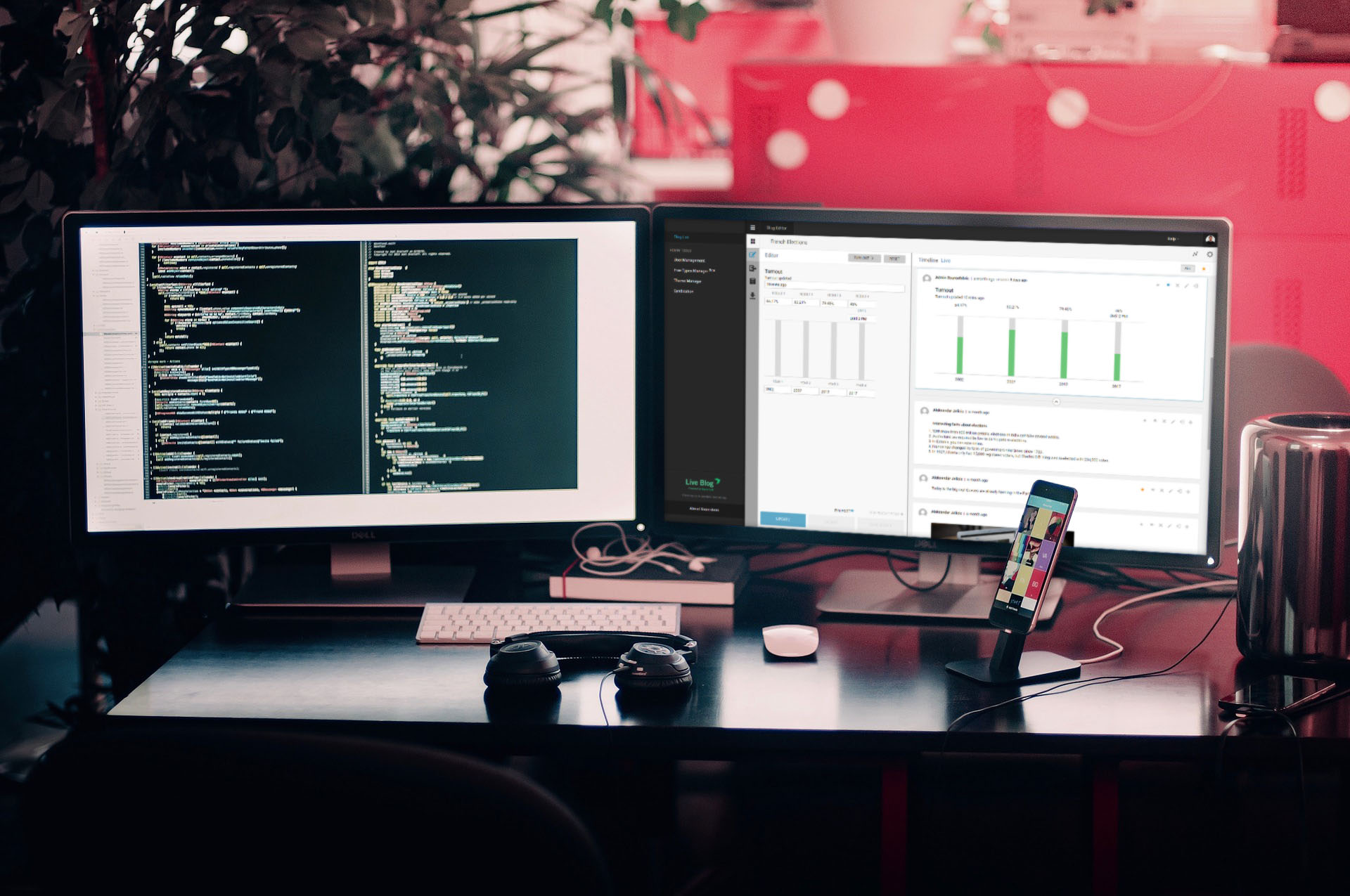 3 New Features Raising the Bar for Live Blogging
by Gideon Lehmann  |  Jun 28, 2017
Back in 2016, Sourcefabric was awarded a grant from the Google Digital News Initiative Innovation Fund (DNI) which enabled us to begin work on a special project, the Live Coverage Ecosystem (LCE). This project allows news organizations to syndicate and subscribe to one another's breaking news as it unfolds in real time. Our live blogging software, Live Blog, is the foundation of the LCE project, and our major partners include Germany's dpa and the Spanish news agency EFE.
The LCE project is divided into milestones, and we are happy to announce that we recently achieved milestone 2 of the project. With this accomplishment, we are pleased to introduce a number of useful new features for our live blogging tool – on top of its already competitive price, user-friendly interface, and useful blogging tools developed during milestone 1. These new features will become available in the upcoming releases for Live Blog, namely version 3.3 this summer.
Image-Posting Made Faster, Simpler, and More Accessible
Live Blog 3.3 will facilitate better integration of images for news agency feeds in a variety of ways. Editors can now drag and drop image feeds from an external source into their blog, adding speed and ease to the whole process. Check out the GIF below!
Additionally, we have made it possible for agencies and blog editors to access a repository of images related to an event via their ecosystem. The ability to syndicate content within your ecosystem is possible for both input and output. The more content you have access to, the more revenue streams become available. Simply flag or mark specific content, and this will become accessible to other relevant ecosystems in your marketplace.
New and Improved Advertising Interface
Also for Live Blog 3.3, we will have an additional interface exclusively reserved for managing your advertisements up and running. This used to be part of Live Blog's editorial features, but we've separated it so that you can more efficiently manage both content and advertisements. The benefits don't stop there, however. You can build and design collections of ads and program them to automatically be displayed at a fixed frequency while you blog, for example after every 10 posts. This makes certain that your ads are displayed at the right moments while saving you time and effort.
The new advertising interface also enables your blog to adapt to multiple outputs, meaning that the look and feel of the blog can meet the design of a certain sponsor and brand its appearance accordingly.
Blog Analytics – Track Unique Visits to Your Blog
Another great feature in Live Blog is our comprehensive statistics feature, Blog Analytics. This is a statistics endpoint tool which we developed due to the demands of our partners, and one which connects to the platform's API. When you and other news organisations share and embed blogs as well as other types of media, Blog Analytics track how well they perform. It does this by counting and allowing you to monitor all of the unique visits which you receive while live blogging.
Blog analytics comes equipped with a configurator that you can synchronize with Google Analytics. Simply enter your Google Analytics code into the configurator and use it to learn more specific details about your audience. This is especially beneficial when you incorporate your findings with the Native and Remote Ads tool. When you combine these tools, you can monetise your coverage by using the information obtained and using it to help you develop advertisements and create sponsorships that suit your audience.