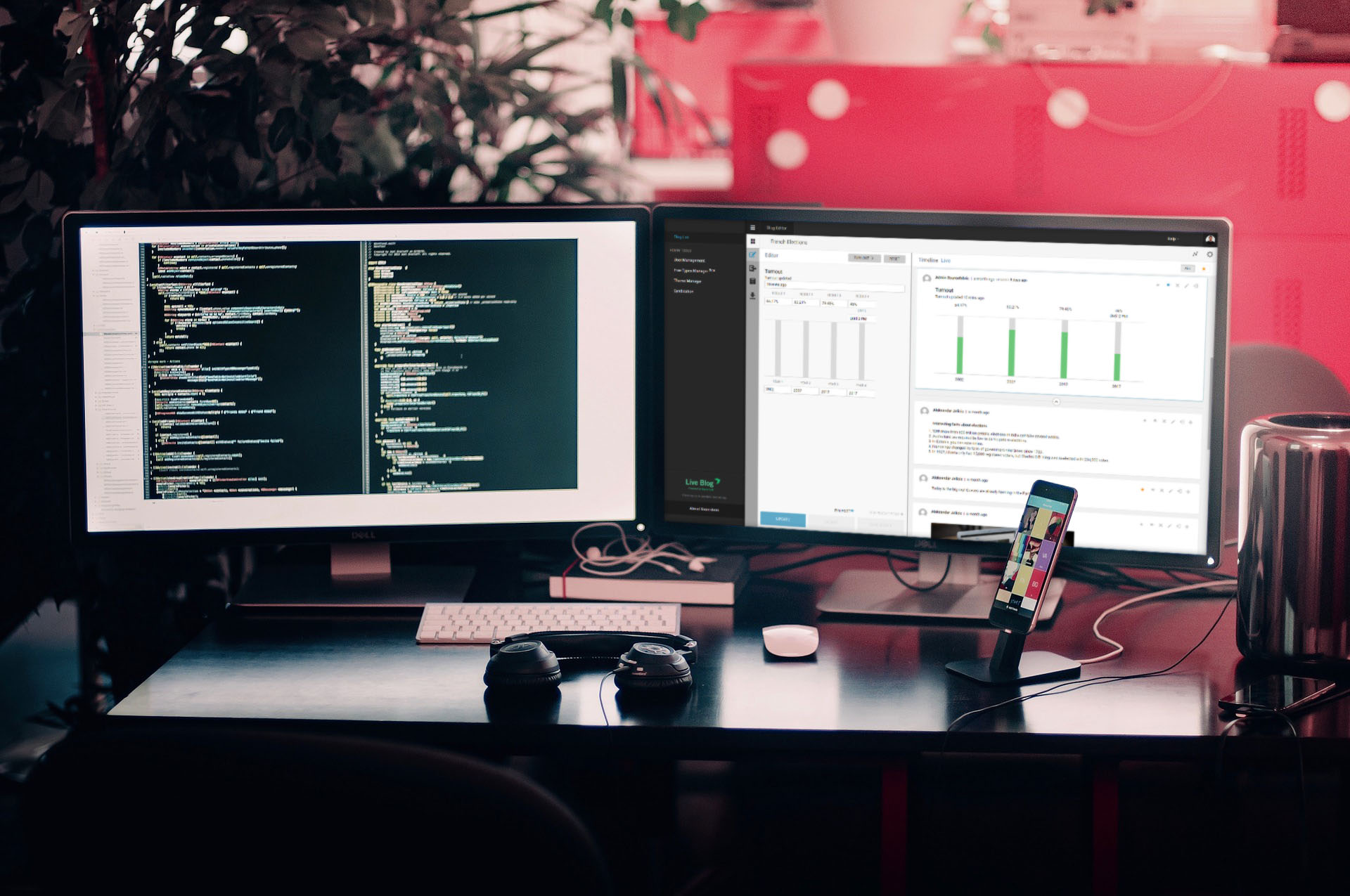 3 New Features Raising the Bar for Live Blogging
by Gideon Lehmann  |  Jun 28, 2017
Back in 2016, Sourcefabric was awarded a grant from the Google Digital News Initiative Innovation Fund (DNI) which enabled us to begin work on a special project, the Live Coverage Ecosystem (LCE). This project allows news organizations to syndicate and subscribe to one another's breaking news as it unfolds in real time. Our live blogging software, Live Blog, is the foundation of the LCE project, and our major partners include Germany's dpa and the Spanish news agency EFE.
The LCE project is divided into milestones, and we are happy to announce that we recently achieved milestone 2 of the project. With this accomplishment, we are pleased to introduce a number of useful new features for our live blogging tool – on top of its already competitive price, user-friendly interface, and useful blogging tools developed during milestone 1. These new features will become available in the upcoming releases for Live Blog, namely version 3.3 this summer.
Image-Posting Made Faster, Simpler, and More Accessible
Live Blog 3.3 will facilitate better integration of images for news agency feeds in a variety of ways. Editors can now drag and drop image feeds from an external source into their blog, adding speed and ease to the whole process. Check out the GIF below!
Additionally, we have made it possible for agencies and blog editors to access a repository of images related to an event via their ecosystem. The ability to syndicate content within your ecosystem is possible for both input and output. The more content you have access to, the more revenue streams become available. Simply flag or mark specific content, and this will become accessible to other relevant ecosystems in your marketplace.
New and Improved Advertising Interface
Also for Live Blog 3.3, we will have an additional interface exclusively reserved for managing your advertisements up and running. This used to be part of Live Blog's editorial features, but we've separated it so that you can more efficiently manage both content and advertisements. The benefits don't stop there, however. You can build and design collections of ads and program them to automatically be displayed at a fixed frequency while you blog, for example after every 10 posts. This makes certain that your ads are displayed at the right moments while saving you time and effort.
The new advertising interface also enables your blog to adapt to multiple outputs, meaning that the look and feel of the blog can meet the design of a certain sponsor and brand its appearance accordingly.
Blog Analytics – Track Unique Visits to Your Blog
Another great feature in Live Blog is our comprehensive statistics feature, Blog Analytics. This is a statistics endpoint tool which we developed due to the demands of our partners, and one which connects to the platform's API. When you and other news organisations share and embed blogs as well as other types of media, Blog Analytics track how well they perform. It does this by counting and allowing you to monitor all of the unique visits which you receive while live blogging.
Blog analytics comes equipped with a configurator that you can synchronize with Google Analytics. Simply enter your Google Analytics code into the configurator and use it to learn more specific details about your audience. This is especially beneficial when you incorporate your findings with the Native and Remote Ads tool. When you combine these tools, you can monetise your coverage by using the information obtained and using it to help you develop advertisements and create sponsorships that suit your audience.