May 26, 2020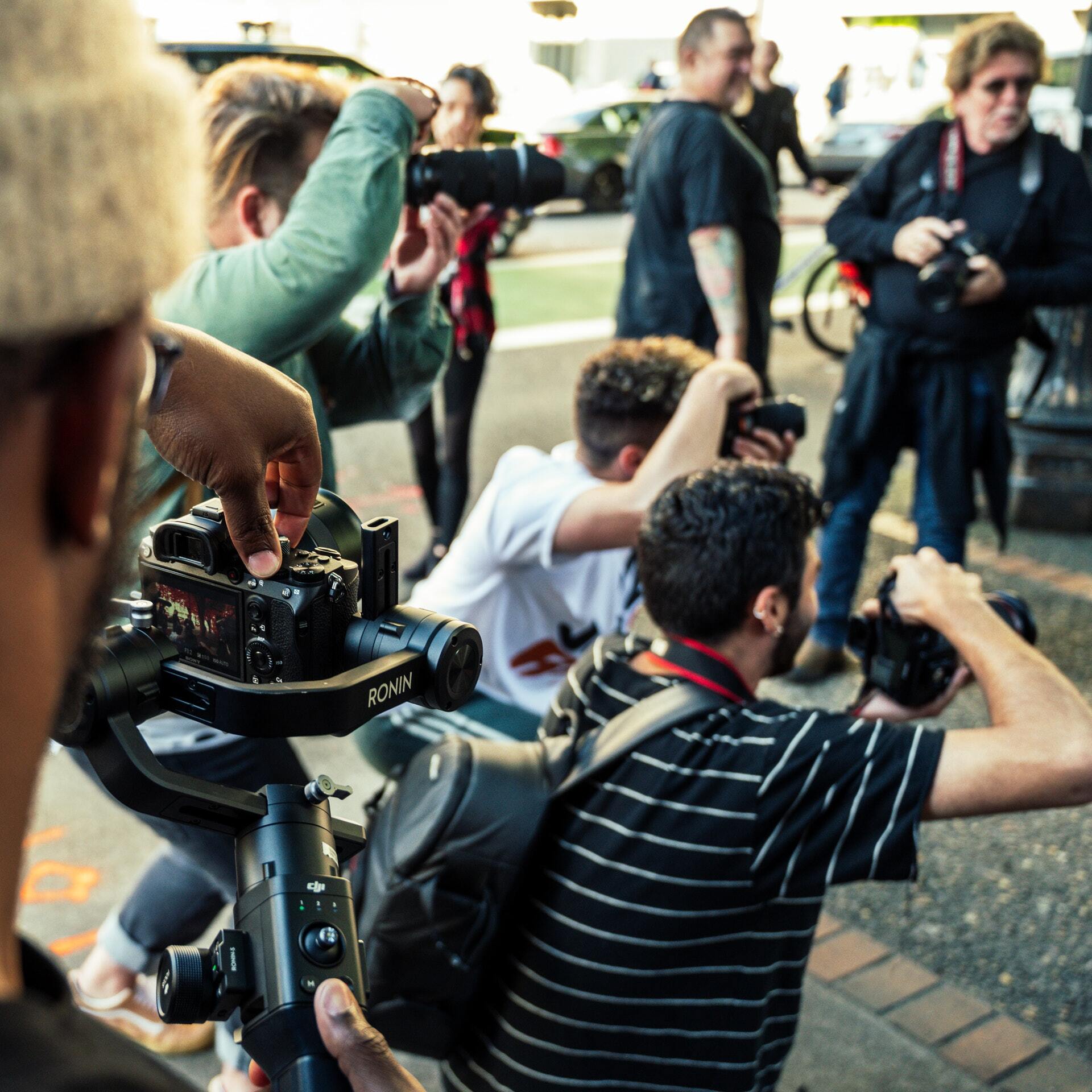 Live Blog Examples: Great Use Cases for Blogging Inspiration
by Todd Jatras |  May 26, 2020
Live blogs are a key editorial format used in newsrooms around the world to provide continuous, real-time coverage of important events as they happen.
Whether it's scheduled events such as sports matches, elections, product launches and cultural events, or unpredictable occurrences such as severe weather and disasters, terror attacks and political unrest, a live blog's curated timeline format allows news organisations to quickly break a story, then provide frequent updates after it's been published and syndicated.
This go-to form of storytelling has seen an unprecedented surge in usage this year as the coronavirus pandemic emerged, and news sites scrambled to keep up with the rapidly evolving crisis. The advantage of using a live blog to cover such an important story is that it provides a dynamic, centralised repository where writers and editors can collaborate on quick-fire updates while effortlessly incorporating rich multimedia formats and posts from all the social media platforms. Readers also prize the format as they know exactly where to return to get the latest updates.
In this post we discuss a variety of live blogging use cases separated out by the most popular categories or story types. We're including examples from our own customers as well as other live blog examples from around the web that best illustrate the potential of the format.
Elections and Politics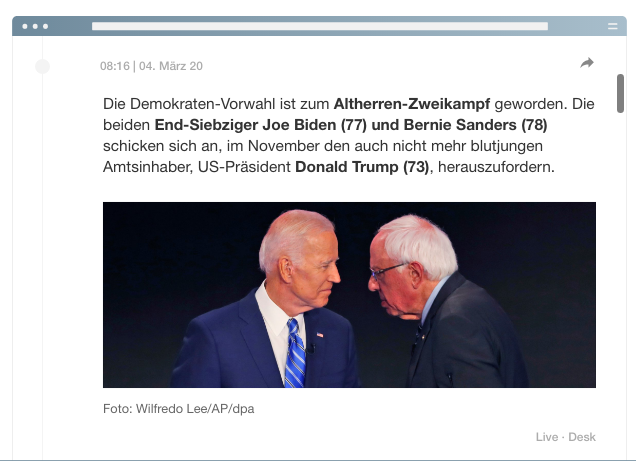 Live Blog is the perfect journalistic tool for covering elections with up-to-the-minute updates as they come in.
See how Passauer Neue Presse used our

live blogging

platform to cover the spring

municipal election in Bavaria

;

Leading German news agency

Deutsche Presse-Agentur

(

dpa) covered the U.S. presidential election primary known as

Super Tuesday.

Norwegian online news site Nettavisen used it to report

City Council meetings in Oslo

, thus boosting reader engagement while increasing local government transparency.
Politics isn't limited to elections and legislative debates, however. Court cases and judicial proceedings also lend themselves to live blogging. This live blog of orders and opinions issued by the United States Supreme Court shows how a curated timeline of official updates from the bench, interspersed with expert commentary, can provide insight into an otherwise obscure arm of government.
For more tips, see this guide to optimising elections coverage, which shows you how to use custom post types, image slideshows and advanced features for charting and live poll reporting.
Sports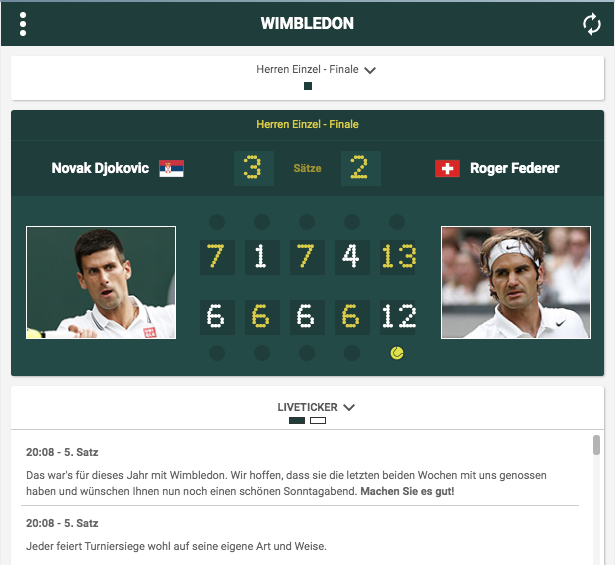 Sporting events are particularly well-suited to live blogging because of the timed-play nature of most popular games, like football. Avid fans often will keep a live blog open while watching a game on television, looking to the blog repeatedly in second-screen mode throughout an event for the latest replays, statistics and play-by-play commentary from both experts and fans.
For some examples of how top news agencies as well as small media outlets are live blogging sporting events, see:
True fans are eager for as much information as they can find on their favourite teams, and players when they're off the field. Player transfers are an example of a sporting event other than a game that lends itself to live blogging, such as this one run by The Standard in the UK. Live blogs that include custom post types for player transfers make it even easier for fans to keep track of who is headed where, and how teams are shaping up for the season ahead.   
Meanwhile, video gaming or esport events are becoming more popular, as are blogs covering them. For an example of how Live Blog was used for a global esports tournament, see dpa and Morgenpost's team coverage of the 2018 ESLOne event in Hamburg.
Weather and Natural Disasters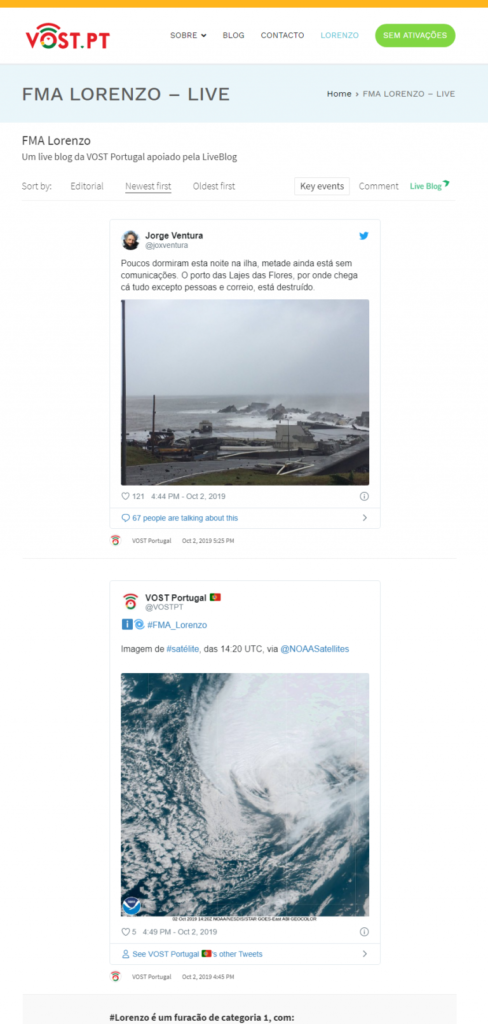 When disasters strike, providing readers with the latest, up-to-the-minute information is crucial, and can even be life-saving. 
In the context of the coronavirus pandemic, this case study outlines how German-language news outlets such as Austria Presse Agentur (APA), Zeit Online and dpa have been using our live blogging software to deliver continual updates to their readers.
Other use cases from our customers include:
Cultural Events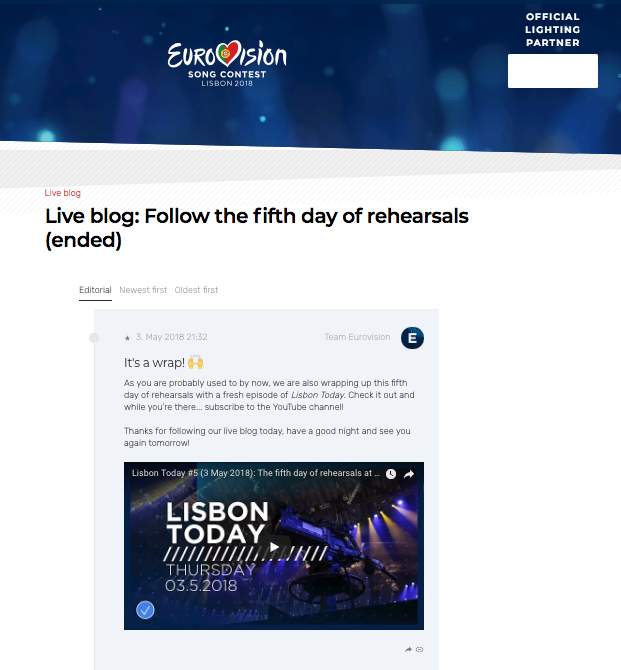 Awards ceremonies, festivals, concerts and art events are prime occasions to live blog and provide readers with a sense of being in attendance. This guide to Live Blogging a Cultural Event is a good place to start thinking about how to set your coverage apart.
Other Live Blog examples include dpa's live blog on the 2020 Grammy music awards in Los Angeles, and Eurovision's coverage of its 2018 Song Contest, one of the largest TV events in the world.
War and Terror Attacks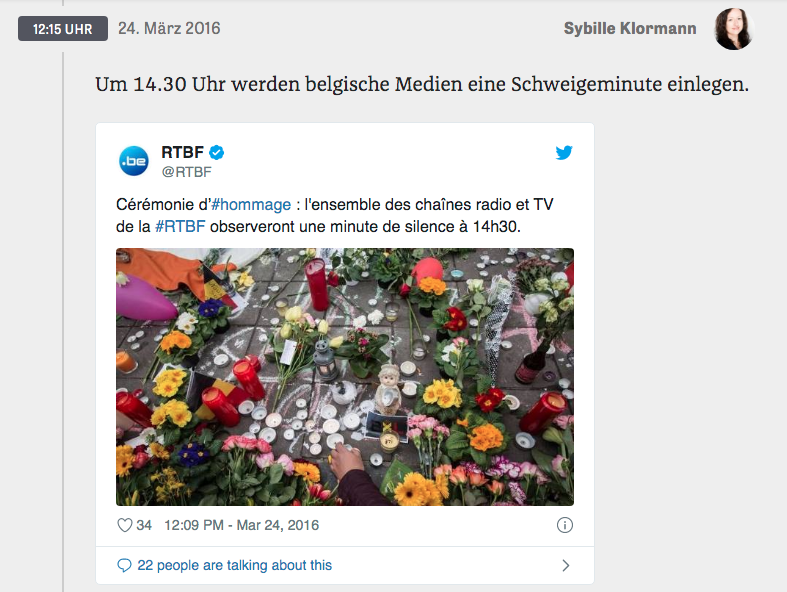 German news site Zeit Online used Live Blog for extensive coverage of the 2016 terror attack on Brussels and experimented with what they call a "slow blog" on the years-long reporting on the Battle of Mosul. We interviewed Sybille Klormann, lead editor for all live blogging projects, to learn about Zeit Online's best practices for this dynamic form of real-time coverage. 
The Environment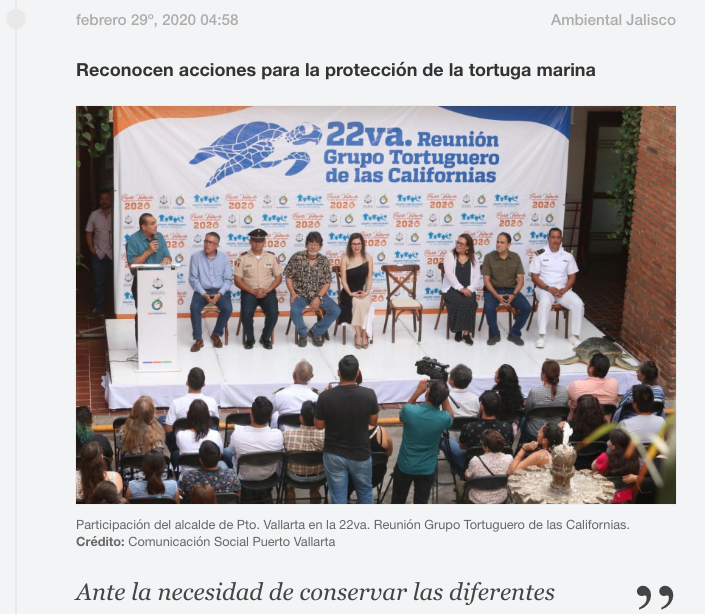 As climate change drives a variety of other crises, reporting on the environment has become more urgent; many news organisations are devoting significantly more time and resources to the subject.
Ambiental Jalisco, a startup network of local news sites in Mexico focused on getting citizens involved in ecological issues in cities across the country, is using our live blogging platform to bring their news and social networks together. Read our case study on Ambiental Jalisco here.
Business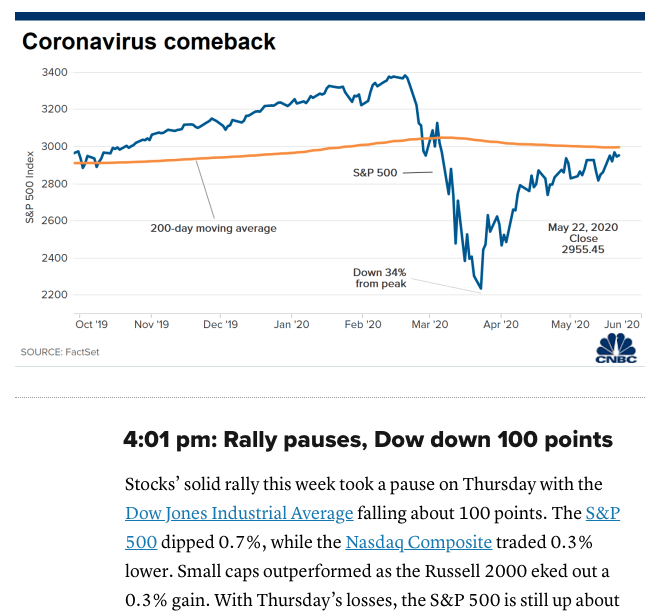 Live blogging is a practical way to track earnings releases and product launches as well as the daily gyrations of international stock markets and individual business sectors.
DPA used Live Blog to report Apple's 2019 Keynote, highlighting all of the company's new product releases as they were being announced. Ars Technica has also live blogged Apple launch events.
Elsewhere, CNBC creates a new market-related live blog each day, frequently updating it and pulling together the top stories affecting U.S. stock markets. 
Travel and Lifestyle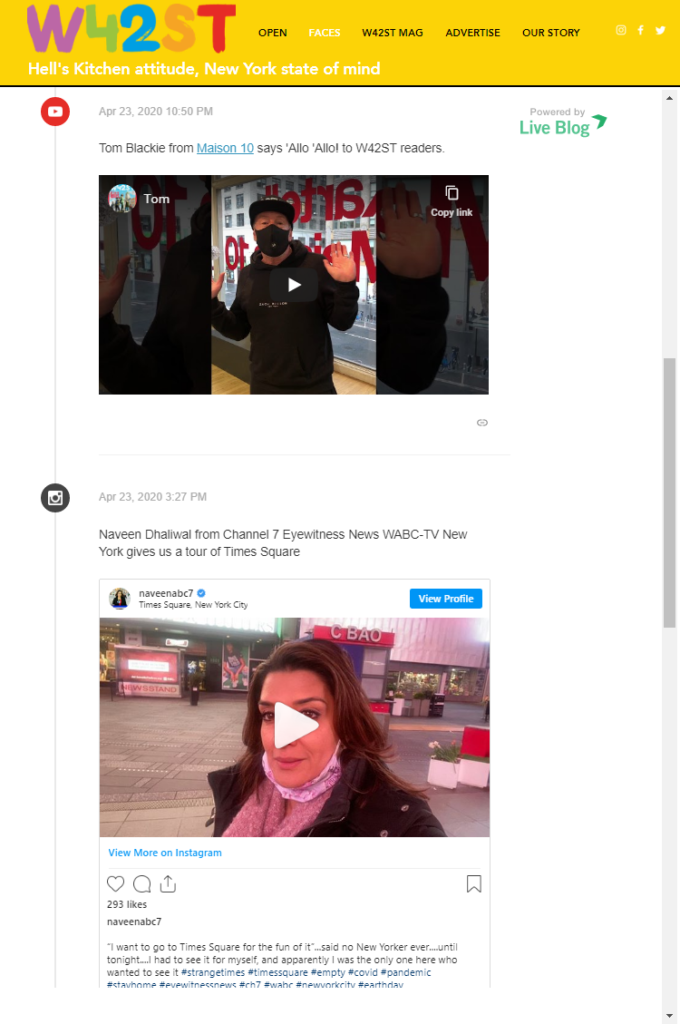 With so many travel and lifestyle blogs in the digital world, finding a way to differentiate your content and speak to an audience is key. One of our picks for creativity combined with authenticity is W42St, an independent lifestyle magazine that chronicles the people and businesses of NYC's gritty Hell's Kitchen neighbourhood. When the coronavirus pandemic hit, they were forced to suspend their print edition, and turned to Live Blog as a way of keeping their community connected.
Weird News, Photo of the Day and Other Offbeat Stories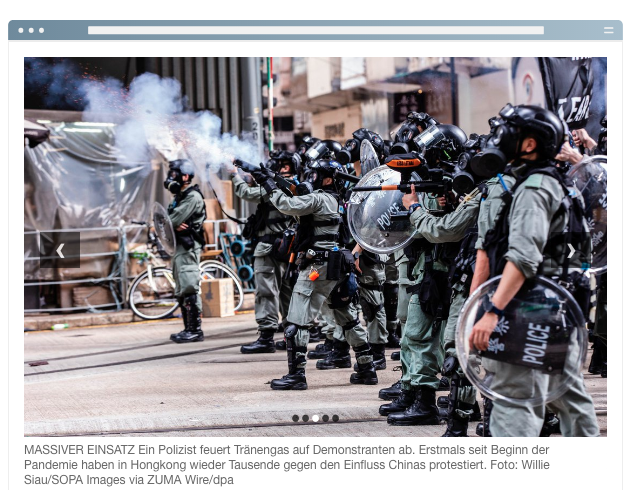 Finally, the live blog format offers a way for publishers to package content and earn revenue on new products; especially using recurring, daily news features so that customer news organisations can receive it via syndication and readers can easily find it with content tags.
DPA's Top Photo of the Day is a good example of this. Also, their Weird News & Other Offbeat Stories is currently embedded in around two dozen customer websites, including Mitteldeutsche Zeitung and Radio Essen.   
Elsewhere, Reuters has a blog called Oddly Enough that collects and syndicates daily offbeat and humourous stories to their clients.
If you are not yet a Live Blog user and you're looking for live blogging software to cover real-time news, you can try Live Blog for free here, no strings attached.
May 5, 2020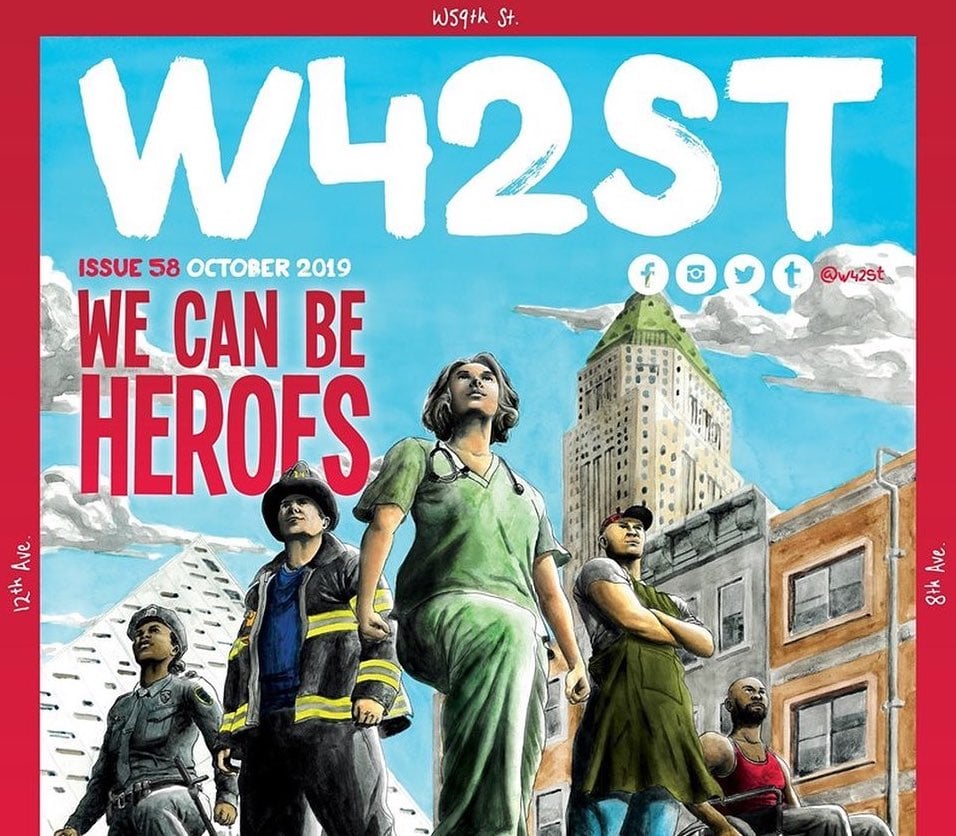 CASE STUDY
W42St: How an Indy NYC Print Magazine is Using Live Blog to Build a Community and Connect Readers
by Todd Jatras | May 5, 2020
When the coronavirus pandemic abruptly forced New York City into lockdown mode in March 2020, businesses across the spectrum had to radically reduce operations and shift strategies in a bid for survival.
Live blogging turned out to be part of the solution for one independent publisher based in a historically gritty part of Manhattan. W42ST is a monthly independent lifestyle magazine that prides itself on the "fierce, pioneering, no-bullshit attitude" characteristic of the Hell's Kitchen neighbourhood (the area west of Times Square-42nd Street) it covers. Founded five years ago by British transplant Phil O'Brien, a former press photographer and entrepreneur, W42ST had built up a healthy print run of 30,000 and established itself as a community-building force through a combination of social media outreach and live events.
The Challenge
By Friday the 13th of March, with most of W42ST's advertising from area businesses such as Broadway theatres, restaurants, coffee shops, gyms, bars and liquor stores having suddenly evaporated, O'Brien had to make the difficult decision to put the brakes on the print edition just as the much-anticipated annual Best Of issue was getting ready to go to press.
For a magazine whose mission is to "connect people and help them live their best New York life, in real life" the issue was not so much being able to publish in print as being able to serve readers during a time of social isolation.
O'Brien didn't hesitate to take the digital leap
The Solution
With most businesses in the community reeling and readers stuck at home, O'Brien realised that shifting to a daily, digital publishing rhythm was the best way to keep readers connected to each other as well as informed about developments that seemed to be changing by the hour.  
Along with a new daily newsletter, Live Blog is the main element to this change of digital publishing strategy. W42ST's new FACES section is a live blog featuring short videos sent in by readers and local business owners reporting on their lives under quarantine and the latest developments in the neighbourhood. Beyond a means of publishing survival, the FACES live blog has been a chance to expand coverage while strengthening the bonds within an already well-established community.
The Results
W42ST's FACES is an exemplar of how live blogging can be used to bring together and connect a community, even during normal times. O'Brien loves the versatility of Live Blog, especially its ability to easily ingest content from all the different social media platforms, saying:  "Live Blog is great because it's so easy to upload a variety of YouTube and Instagram videos–and they play flawlessly within the blog".
 The dozens of videos featured so far on FACES form a fascinating, intimate and constantly-changing portrait of a strong community coming together to cope with an unprecedented situation. They are equally informative and entertaining, and full of tips on everything from local kitchens doing deliveries to an artist giving away the masks they've made in exchange for fabric donations. Local business owners, even front-line medical workers, make appearances to give updates, while residents drop in to share the joys and frustrations of their day, or sing a song, show off their pets, or recite poetry.
 Looking ahead to life after the lockdown, O'Brien hopes to expand W42ST's blogging activity beyond FACES, and has applied for grants from Google and Facebook's local news initiatives with the hope of hiring a dedicated blog editor. About Live Blog, O'Brien adds, "You've built a great product".