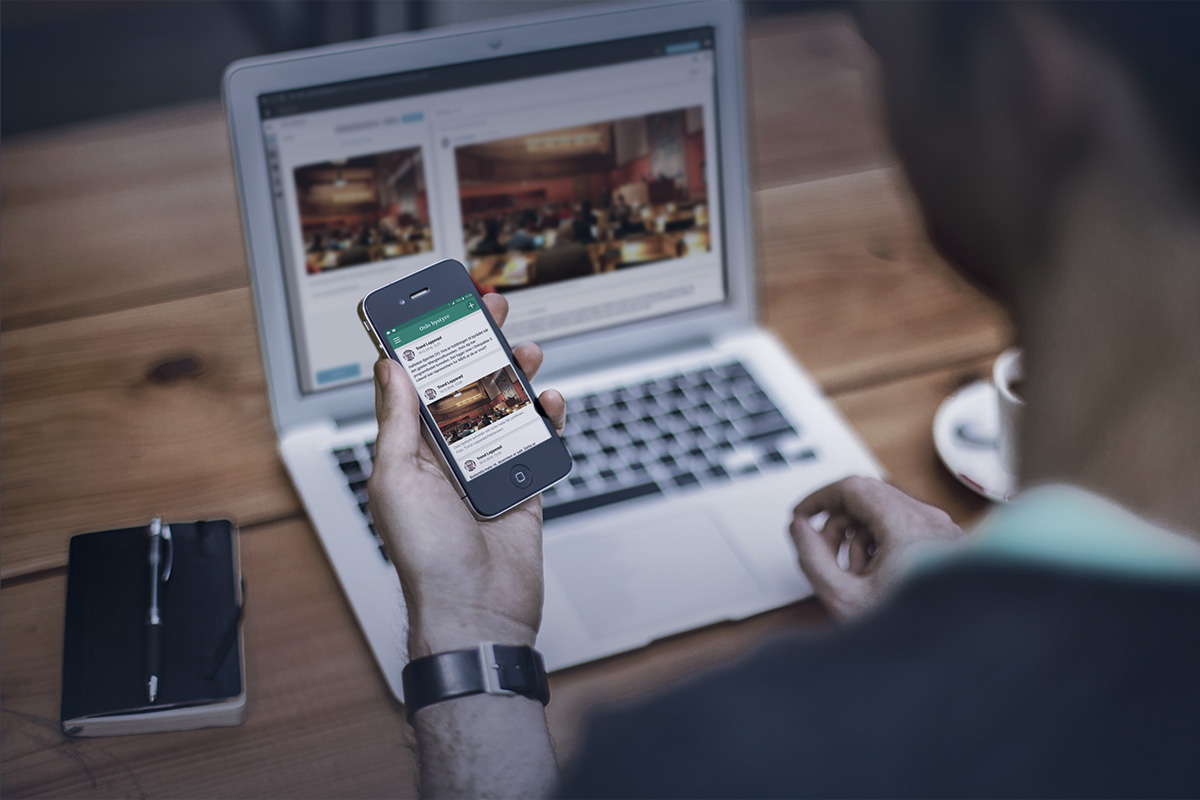 CASE STUDY
Nettavisen: Using Live Blog to promote reader engagement and media literacy
by Anna Rohleder |  July 11, 2019
Norwegian online news site Nettavisen has used Live Blog to cover news events that generate a lot of discussion, such as the Premier League football player trading season, as well as the controversial trial of domestic terrorist Anders Behring Breivik in 2012. 
The Challenge
Recently the site's editors decided to experiment with Live Blog to cover news that usually doesn't get so much public attention: in this case, meetings of the Oslo City Council. Part of the experiment was to see if there might be more interest from readers if the meetings themselves and the issues raised in them were more visible.
Nettavisen used Live Blog to cover city meetings once in the summer and once in the winter.
"Using the live tool to cover the Oslo City Council meeting was primarily a convenient way for us to take notes from the meeting and at the same time give the audience a way to see what was happening. It can be a tool that gets readers involved," said Trond Lepperød, the reporter who covered the meetings.
It's not just a way to get readers more involved with local government. It's also an opportunity to educate them in how the news itself is constructed.  The format of a live blog, with its chronological timeline of the meeting, along with quotes from various people speaking, supplemented by photos or other multimedia, "disassembles" all the elements of a conventional news article and presents them for consideration individually. Enhancing transparency toward readers was one of Nettavisen's editor's aims, in particular through sharing with the audience the source material they are working with.
It can also be interesting for other journalists to look through the meeting's live blog as a kind of transcript and find topics to follow up on and make their own news stories about.
The Results
The verdict so far is that these experiments are worth doing, to keep exploring new storytelling formats and see how they work on different devices and platforms. Nettavisen aims to keep experimenting with the use of Live Blog for other breaking news events such as severe weather and elections.
"It's about picking the right moment and occasion for the tool," said Lepperød.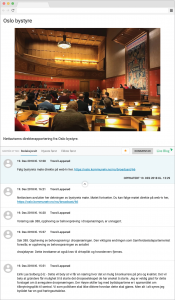 Some of the topics under discussion during the winter session included:
Deregulation or some loosening of some of the existing rules governing the taxi industry.

Banning e-bicycles in the municipal forests.
Some of the topics under discussion during the summer session included:
Ensuring that the activities and investments to promote Oslo as Europe's environmental capital are carried forward.

Whether the police have guns in certain situations, i.e. when facing gangs.