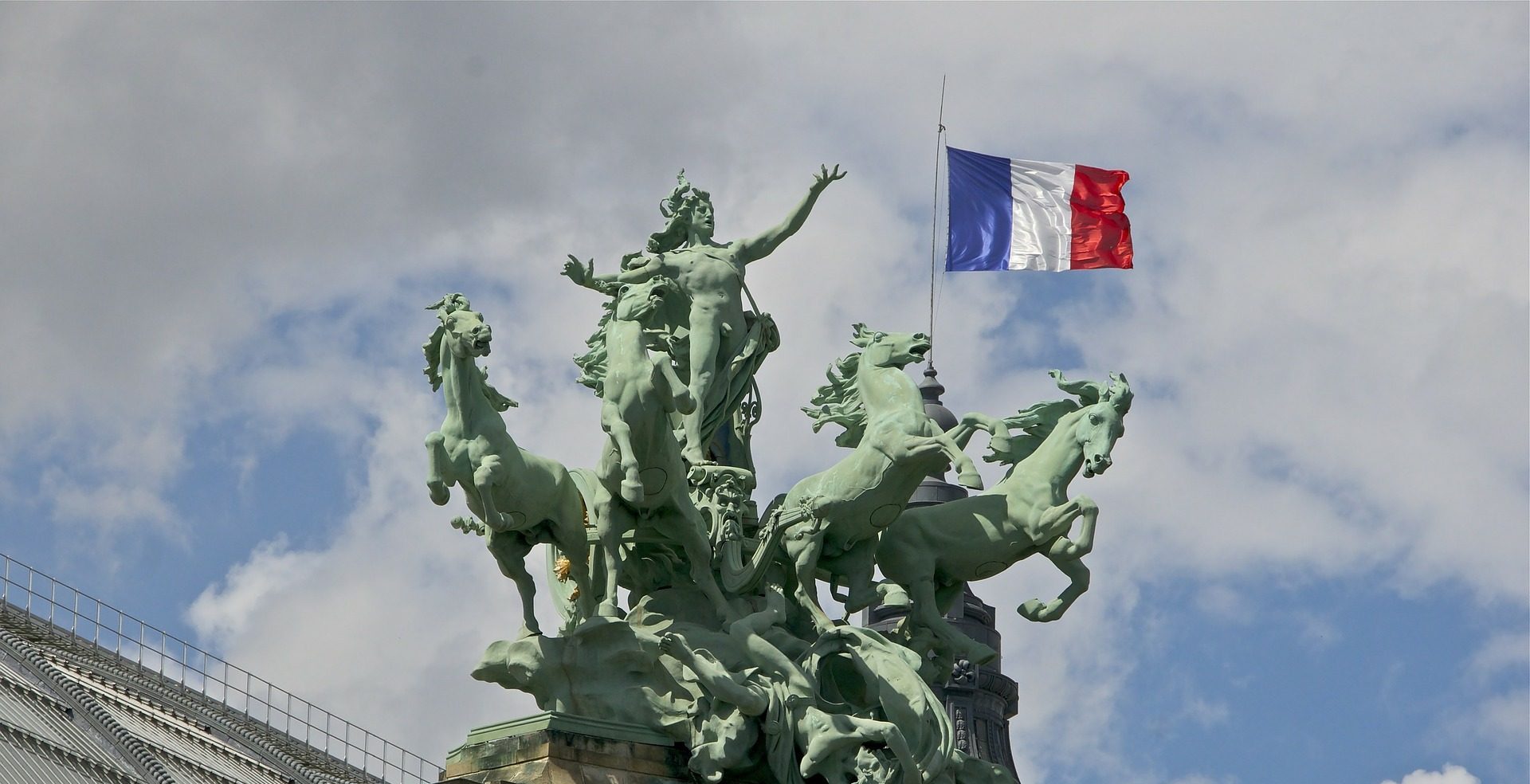 Live Blogging: Take Your Elections Coverage to the Next Level
by Anthony Covalciuc |  Apr 6, 2017
In the coming months, several European countries will start electing (and possibly replacing) their current political figures. In particular, this year is seen by many as a crucial one for the future of the European Union, with the elections in France and Germany leading the charge. The recent general elections in the Netherlands and last year's political events in the US serve as strong examples of how news organisations must adapt to the changing demands of their clients and the technological resources they use in order to provide moment-by-moment coverage of live events.
It's in moments like these when a blogging tool like Sourcefabric's Live Blog bridges the gap between the substantial amount of content and the consumer need for up-to-the-minute updates.
Apart from its ability to instantly synthesize and share live breaking news content such as polling results, party tweets, quotes, and coverage of live streams – all done by posting a link or using the embed feature – Live Blog 3.1 has recently been outfitted with several new live blogging tools which optimise breaking news coverage. This provides viewers and readers with engaging, minute-by-minute content.
Custom Post Types – Show Percentages as They Arrive
Among the new features is the Custom Post Types, a free-types management tool which gives you creative freedom over how to present the latest news best-suited to your coverage (available for Live Blog instances of type Team or higher). When you cover the French elections, one of the uses of the free-types tool would be to create custom-designed posts for all the party names in color-coded, image-containing graphs or charts. As the polling results change with each passing moment, all you need to do is simply add the percentage to your blog feed and then publish it for your audience.
Another suggestion is to document voter turnout, and these blog statistics can further be configured in terms of time, location, or any other metric you see fit. These are just some examples of how current political news can be illustrated, and apart from requiring some basic HTML knowledge, the ability for blog editors to get the most out of this tool is limited only by their imagination.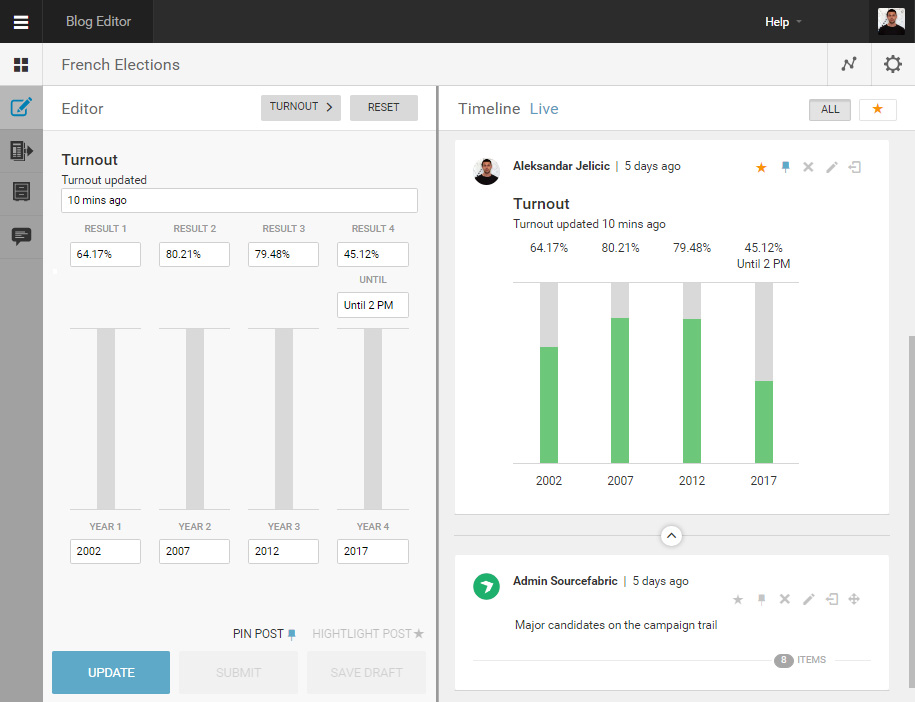 Image Slideshows – Take Your Audience on a Visual Tour
Another addition to our live blogging platform is Image Slideshows, a handy tool for when images are the primary interest of your subscribers. Photographs possess the ability to tell a story with more impact, and as was often the case for the Dutch and US elections, the photo was the story. This feature is not limited to just one image per post, but rather you can organise and present an array of images in the form of collections, giving your content the beautiful look of a magazine. Everything from photos of the candidates to peoples' reactions in the streets can be neatly curated, captioned, and presented as a visual tour of the latest news on politics.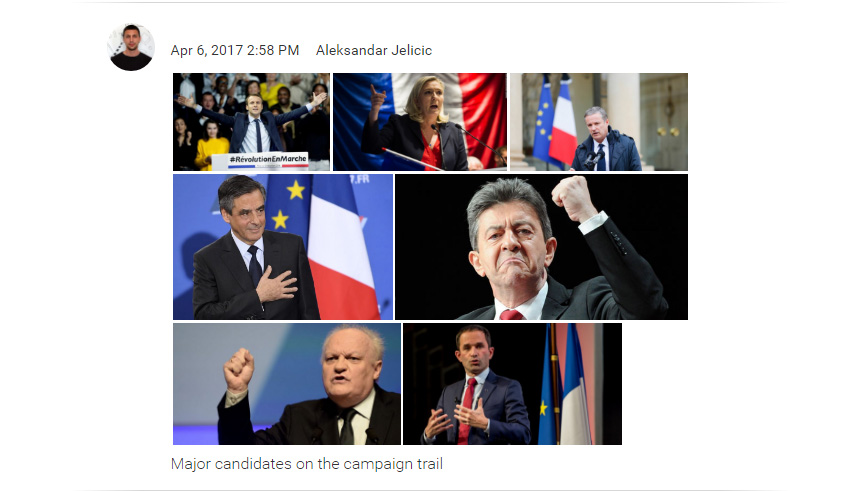 Highlight and Pin Posts – Prioritize Your Information
Blog editors will also find the Highlight and Pin Posts option especially useful for making certain that the most important political news is given priority and made easy-to-access for subscribers. Highlighted and pinned posts are an easy entry point to the most decisive moments of political coverage that may get lost in the constant stream of data (notice the gold star on the post below).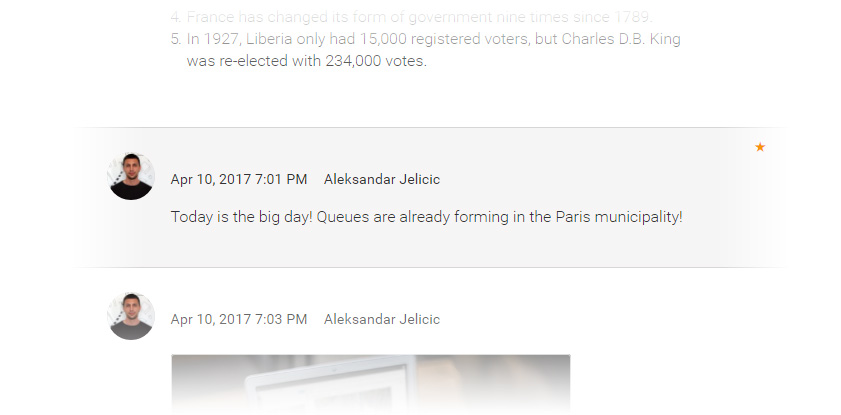 All of these new live blogging tools are part of Sourcefabric's commitment to open source software, a commitment which empowers our partners to take full and complete ownership of their product. Live Blog has a simple, straightforward, and intuitive interface that lets you focus on what you do best: tell a story.
Made by Journalists for Journalists
Since its inception in 2012, Live Blog has undergone numerous upgrades, all of them made possible through strong partnerships. Our live blogging software was originally developed alongside the Global Editors Network (GEN), a strong indication that all its features are designed for and committed to media innovation and sustainable journalism.
Quality content and consumer engagement are the top priorities for any journalist, therefore any tool designed for and used by journalists must first adhere to these quality standards. In 2016, Sourcefabric partnered up with the Google Digital News Initiative Innovation Fund (DNI). Together with DNI, we used Live Blog as the foundation for our Live Coverage Ecosystem project, a partnership which also includes two leading European news agencies: Germany's dpa and the Spanish news agency EFE.
*There are no strings attached. If you like it, great! If not, no problem, you can cancel your Live Blog account at any time during the trial period.
*All the above values for the French elections are fictional and only meant to give you an idea of how to utilize your Live Blog.
Live Blog Clients Include: