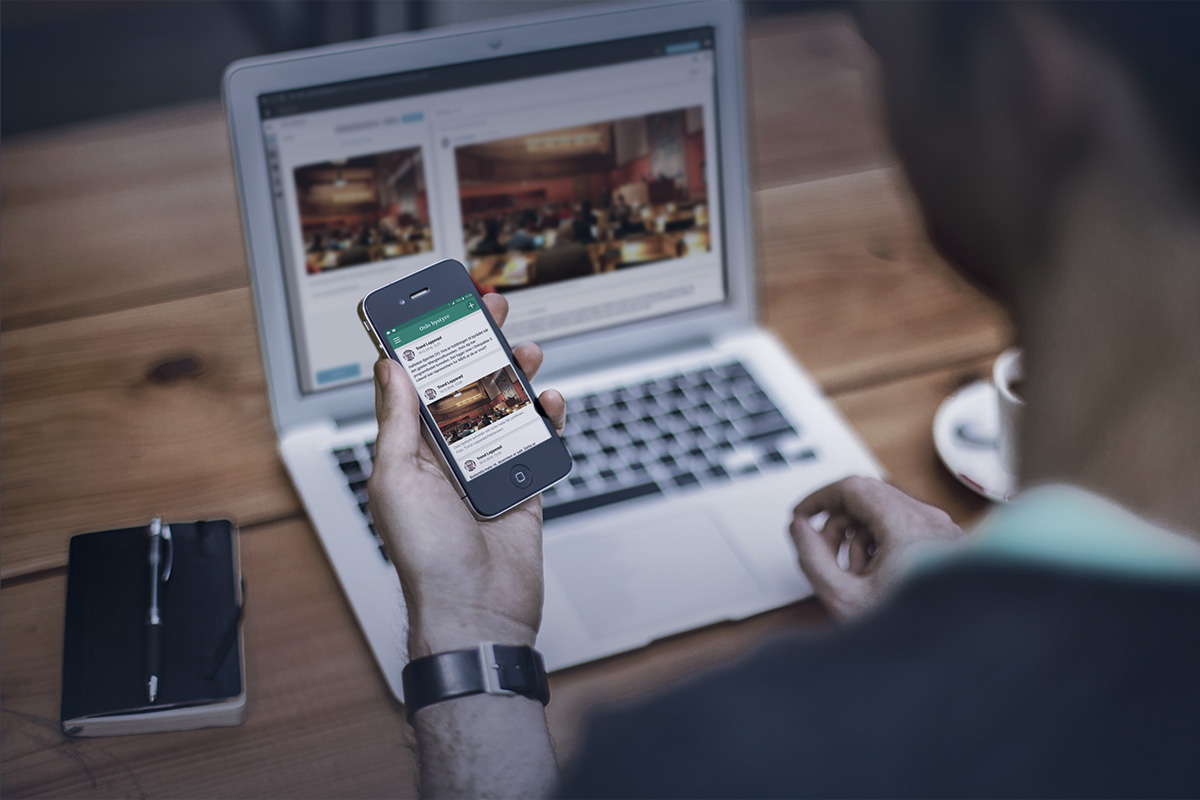 TIPS AND TRICKS
Monetise Your Live Blog With Ads and Affiliate Deals
by Todd Jatras |  Jan. 9, 2020
Today's most successful news organisations rely on an ever-growing arsenal of digital tools to attract readers and keep them engaged. Live blogging has been around for a while, but is increasingly becoming a key component for news sites in the battle to retain and grow audiences. A blogging platform such as our Live Blog offers a dynamic, feature-rich format that is ideal for covering niche topics or using it to break news then update the story with real-time coverage as events unfold. 
There are numerous ways that a well-designed blogging strategy can contribute to the overall health of a site's news ecosystem, but today we will focus on boosting the bottom line by learning to monetise your blog via ads and affiliate deals.
As a cloud-based, open-source editorial tool that can be embedded in any website, Live Blog  offers a host of features such as custom design themes, syndication tools, a mobile app and the ability to easily integrate rich multimedia formats and social media posts into an editorial timeline. Live Blog is highly flexible and scalable, and is used not only by some of the world's leading news agencies, but also by smaller, independent publishers and even one-person operations. For stories that require frequent updating (elections, sports, conferences, and unexpected events such as natural catastrophes or political uprisings), you'd be hard-pressed to beat its live coverage capabilities. There are also great opportunities to make money from a live blog. You can demo Live Blog for free, and find detailed answers to any questions you may have in our helpdesk.
Complete Control Over Ads on Your Blog
Live Blog supports multiple types of advertising, giving you a great degree of control over what ads appear on your blog. Our advertising manager allows you to build your own native ads and place them within your blog as you see fit. Instead of being tied to third-party ad providers such as Google AdSense or Doubleclick, where you have little control over ads and their placement, these native ads are easy to archive, schedule and populate on a user's various timelines. Of course, remote ads from those third-party providers can also be thrown into the mix by entering the ad's code snippet. This gives you the best of both worlds when it comes to ads. 
Live blogging also lends itself particularly well to specialised, niche topics, which opens many unique possibilities for native ad selling. To use one example, if one of your blogs is sports related, you could pitch the leagues you cover, sporting goods stores, apparel and equipment manufacturers or even radio and TV networks that broadcast relevant events. Advertisers crave highly targeted audiences and are willing to pay a premium to reach them. With Live Blog you are free to pursue an almost unlimited world of profit opportunity there. Of course, selling ads is a lot of work and requires constant relationship building and maintenance. But it's a crucial option to have, and it's also nice to have the option of third-party ads as a fall-back position as you get started.
Affiliate Marketing Pays Dividends 
Affiliate marketing is another proven revenue generator, and is practically tailor-made for blogging. Whether your blog's focus is electronics, fashion, music, books, or many other products, there is a great opportunity to embed affiliate links and promo codes in your product features and receive a commission when a reader clicks through and buys. 
Amazon.com is without a doubt the biggest player, and their program lets you promote any of the more than 600 million items on their platform. Some companies have their own affiliate programs and can be approached individually, but the most common approach is to use an affiliate network. Awin and Webgains are two of the majors. They act as intermediaries, connecting companies and affiliates and can save you a lot of time finding the right brand partnerships. 
One thing's for certain, well-produced blogs that thoroughly cover niche topics attract dedicated readers who will keep returning in search of the latest news and reviews of the products they are passionate about. They are also the most likely to read a positive review and decide to purchase on the spot. So, be sure to set up and include affiliate links in your reviews to give your most loyal readers that option. 
Combine the Two and Watch Your Revenues Grow 
Done together, these two strategies should provide a significant boost for your blog's bottom line. Of the two, it's far easier to set up an affiliate program. It can basically be done in a day. And don't forget, it should also be done retroactively, so all those stellar reviews you've already produced can be quickly linked to get the commissions rolling in. As far as advertising goes, this can be a fun-but-time-consuming pursuit, but a creative one that will definitely pay off with persistence and hard work.