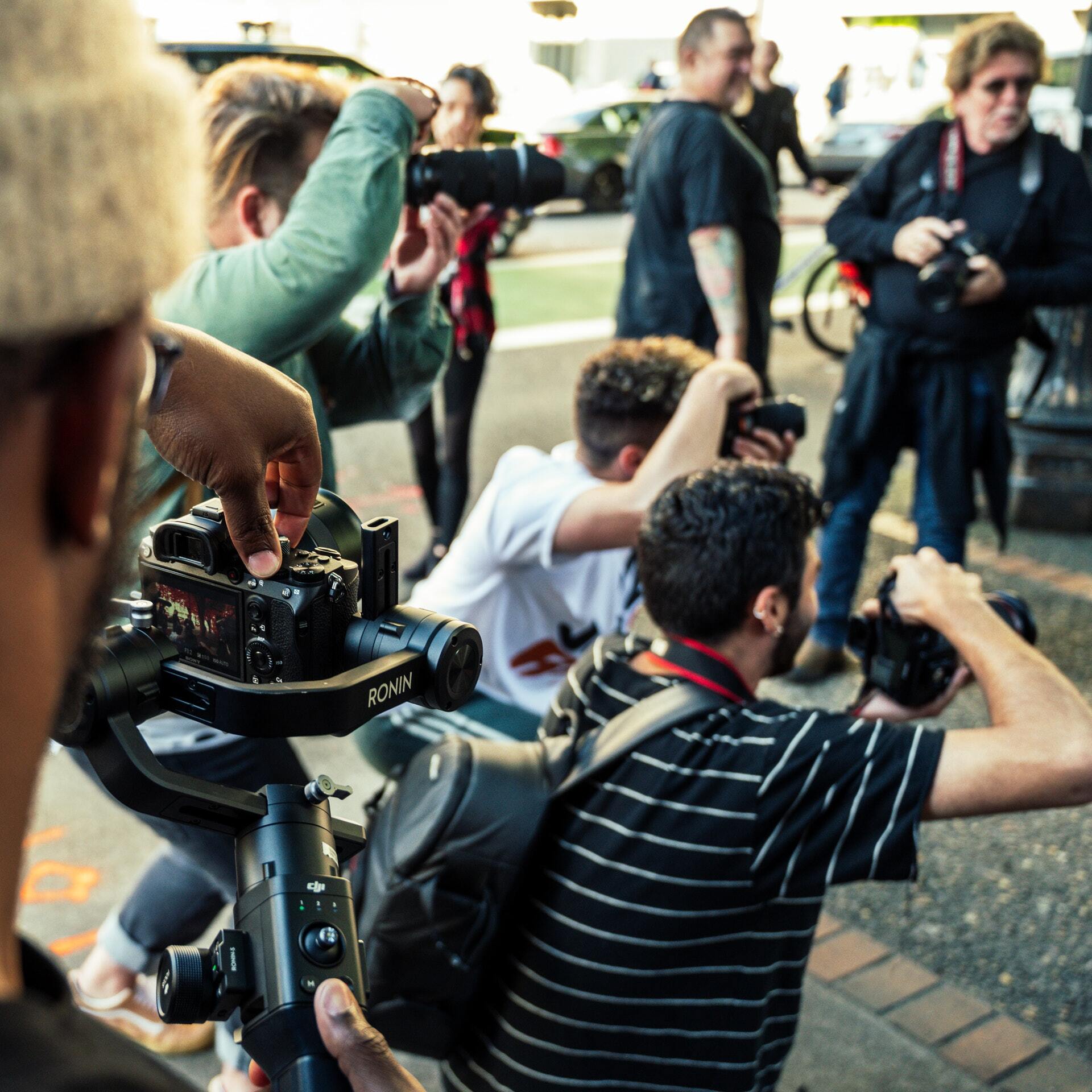 Editor's Pick: 9 Events to Live Blog the First Quarter Of 2021
by The Live Blog Team |  December 30, 2020
Many important events of 2020 have been postponed to 2021. And due to the fact that many others will be held only online, the use of live blogs will be essential for journalists as well as organisers who will want to cover the events.
As live blogs are increasingly used for scheduled events such as conferences, elections, sporting events and product launches, editors need to write content ahead of time. Now with Live Blog's new post scheduling functionality you can create and schedule your live blogs in advance. This feature allows you to write posts that can be scheduled to be published at any time in the future.
To make the lives of editors and journalists easier, we have selected nine of the most important events of the first quarter of 2021 that would be ideal for live blogging below:
January 20 – US Presidential Inauguration
On January 20, 2021, the 59th Presidential inauguration will take place in Washington DC. President-elect Joe Biden and Vice President-elect Kamala Harris are set to be sworn into their posts at the 2021 inauguration ceremony. It will be a historic moment as Harris will be the first woman and first African-American citizen to take the oath of office as Vice President.
January 25-29 – World Economic Forum – The Davos Agenda
The traditional gathering of the world's political and economic leaders in Davos Switzerland goes virtual this year with a five-day online programme aimed at "helping leaders choose innovative and bold solutions to stem the pandemic and drive a robust recovery over the next year".
January 31 – The 63rd Annual Grammy Awards
The 63rd Annual Grammy Awards ceremony will be held on January 31, 2021It will recognise the best recordings, compositions, and artists of the eligibility year, running from September 1, 2019, to August 31, 2020.
January 28-Feb. 3: Sundance Film Festival
The 2021 online festival will feature seven days of premieres, events, artist talks, and XR exhibitions. The festival will be partnering with independent cinema communities to host some in-person events as well.
February 11-21: Berlinale: Berlin Film Festival
Due to the current COVID-19 situation, the 71st Berlin International Film Festival has developed a new festival format for 2021, with its industry platforms such as European Film Market, Berlinale Co-Production Market, Berlinale Talents and the World Cinema Fund going online in March. In June, there will be a summer event with numerous film screenings for the public audiences – in cinemas as well as open air.
February 23-25 – Startupgrind Global Startup Conference
According to its website, Global 2020 is a key event for startups, tech leaders, and big brands at the forefront of innovation. The 2021 Global Conference will bring together 15,000 people working on startups from around the world, over four days.
March 8 – A trial is scheduled to begin for the four police officers involved in the murder of George Floyd
Due to the high profile of the case, the judge has ruled that the trial can be televised. The killing of Mr Floyd sparked demonstrations for social justice all over the US and around the world in 2020.
March 17 – The Dutch General Elections for the House of Representatives of the Netherlands
Because of the ongoing pandemic situation in the Netherlands, it has been proposed that voting in the election be spread out over three days, from 15-17 March.
March 26-28 – Ultra Festival, USA
One of the world's largest electronic music festivals, ULTRA has taken place every March in Miami for more than 20 years. It includes the ULTRA LIVE stream service as well as the UMF Radio audio broadcasting platform to enhance the online festival experience.
We hope that the above list will give you some tips on what events to live blog in early 2021. If you would like to get inspiration we have compiled a list of live blogging examples.
Looking to try out Live Blog? There is a Live Blog demo waiting for you! Sign up for a 7 day free trial.