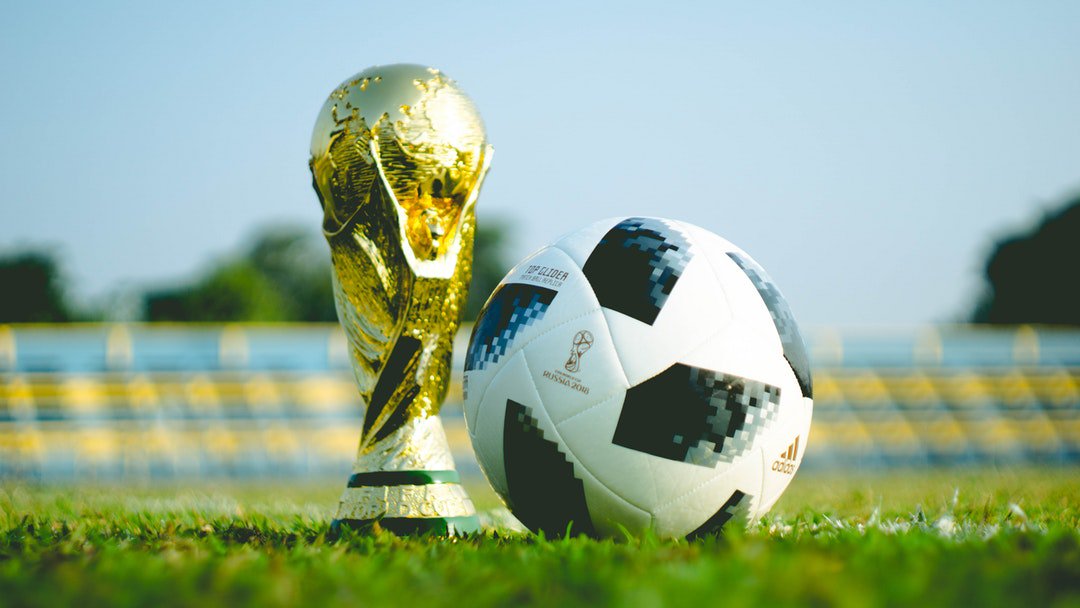 Live Blogging the FIFA World Cup: a Game Plan
by Clare Charlesworth  |  June 06, 2018
From 14 June to 15 July, 32 international football teams will compete in the hopes of being this year's FIFA World Cup champion. The World Cup is one of the most popular sporting events in the world, with a whopping 1 billion people watching the 2014 final between Argentina and Germany. But naturally, these viewers weren't just watching on traditional media. An estimated 280 million people watched matches either on a mobile device or online over the course of the event. In FIFA's words, it's a clear sign that 'more and more fans are embracing new technology for sports content'.
One of the technological platforms that many are turning to for online coverage are live blogs, which are an excellent fit for covering sporting events. Have an update on Neymar's injury? Write a post and have it up on your live blog in seconds. Receiving insider updates from an account on twitter? Grab them and add them with a simple embed code.
Capitalising on the high demand for online coverage of the World Cup, however, can be a daunting task for you and your live blogging team. How best should you present your content so that it is both informative and engaging? How can you make sure that your live blog stands out from other online content on this hugely popular sporting event?
Here are a couple of pointers to help you make the most of your live blog coverage of the World Cup.
#1 Warm up before the match
Match days are sure to be hectic for your blogging team. Having a clear editorial structure in place will save you valuable time when your team begins publishing content. Depending on the scale of your live blogging operation, it might be helpful to manage the different editing privileges that members of your team have. Do you want member A of your team to be able to publish their updates as soon as they finish, but for member B's posts to be read by an editor first? Establishing this editorial workflow before the match is imperative for staying on top of everything.
Even the most passionate of football fans will begrudgingly admit that not every game is particularly exciting all of the time. At different points in your live blog coverage, such as before the match begins, in the halftime break, or at some slower points in the game, you might struggle to find content and keep your readers engaged. Researching and drafting posts on players and past matches beforehand will mean that you always have enough content to publish throughout your coverage. Live Blog's editorial workflow structure even allows for potential posts to be stored in your live blog's contribution section until you are ready to publish.
#2 Provide a structured reading experience
With so many updates throughout the match, you may be worried about your live blog seeming chaotic at times. A football fan visiting your live blog mid-way through the match might struggle to find key moments of the game without having to read through less important posts first. Consider using a pinning feature to have the most relevant information, such as the score of the match, come up first in your live blog's timeline. Ensure that other interesting updates, such as a commentary on a goal scored, can be distinguished by highlighting the post.
#3 Bring your coverage to life
It can become all too easy for readers to simply gloss over your content if it consists solely of text. Including visual posts, like images and videos of match highlights, will make your live blog's timeline more dynamic. Additionally, keep an eye on different social media channels for relevant posts to include. With Live Blog, incorporating different forms of multimedia into coverage is simple and intuitive, saving time and effort in high-pressure situations.
Similarly, consider the different methods through which you could represent live data. Conveying complex figures about ball possessions just through text probably won't resonate as much with readers as a graphic element might. Opt to include charts and percentages that represent the game's statistics, such as corner kicks, fouls and bookings, visually.
Including a scorecard is an excellent way to represent the most important information about the match. As described in our tips on how to cover the Champions League, scorecards provide readers with the most up-to-date score of the game in an easily understandable manner. Live Blog's scorecards are easy to update and can also provide more detailed information, such as who scored and in what minute of the game.
Additionally, engage your readers by including a user comment feature, which allows for editors to incorporate reader comments into your live blog's timeline. By including this feature, you'll be able to showcase different opinions on how the match is going while also increasing reader participation with your live blog.
#4 Monetise your live blog
Now that you know how to make your coverage of the World Cup more engaging, why not monetise your live blog by including ads from third-party providers or even ones you've made yourself? Get in touch with nearby businesses (a local brewery, for example) and ask them to sponsor your coverage in exchange for the inclusion of their ads in your live blog's timeline.