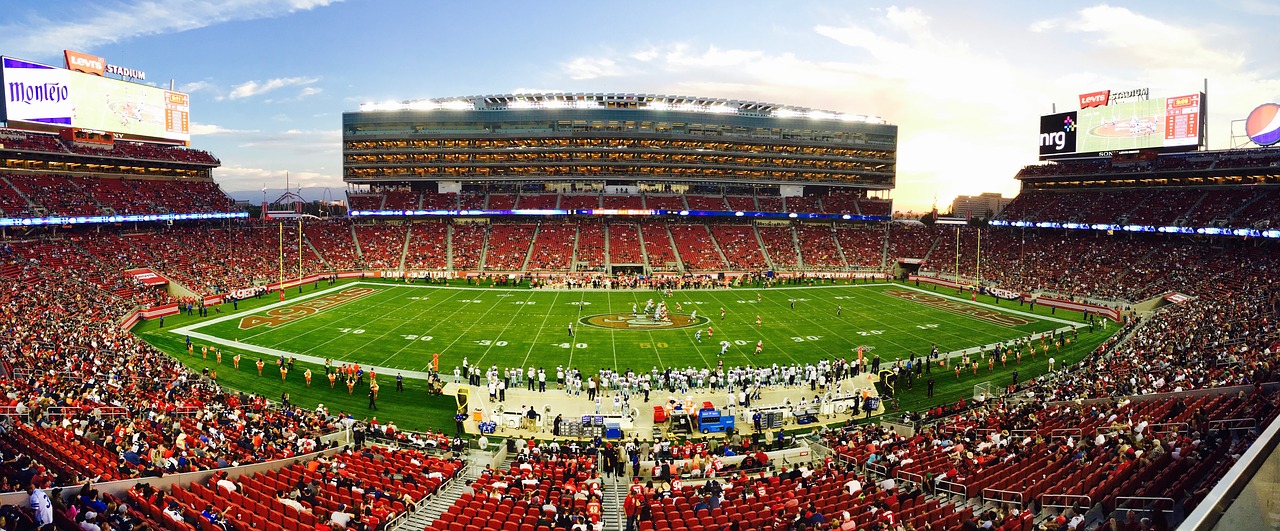 Live Blogging an American Football Game
by Clare Charlesworth |  September 5, 2018
Live blogging American football games has become increasingly popular, with many regional news outlets live blogging the games throughout the season and several larger international outlets having a go at live blogging the Super Bowl to meet the growing demand for online coverage from an international audience.
Live blogs can be perfect for many different types of football fans who want to keep up to date; the varied post types, such as the play-by-play commentary feature, offer detailed information that could come in handy for fans who are into Fantasy Football, while the different ways of organising a live blog can be helpful for readers who might want to filter your blog so that they read only the game's highlights. All of this, and much more, make live blogs an ideal medium for covering a football game. So put on your favourite team's jersey and read on to learn more tips on how to make your live coverage of the next big game clear, entertaining and informative for your readers.
Keeping score
Obviously, keeping track of the score is paramount to covering any sporting event. Live Blog's scorecard allows for the score to be clearly presented, and its additional features also allow for more detailed information on the score to be included. Many of your readers might appreciate the teams' overall record so far in the season, and a breakdown of the score for each quarter – this information can be added in the 'Halftime Results' editor box and can be easily updated as the game progresses.
Clearly present the game's score to your audience.
The scorecard feature also allows for a background image and images representing the different teams to be included. If your coverage has a sponsor and you're looking for a way to showcase them on your blog, you may want to consider using the background image as a place to promote their product or brand.
Shake up your coverage
As we've banged on about in previous blog posts, a live blog solely consisting of text risks readers glossing over important information and, often, leaving for more dynamic coverage being offered elsewhere. Images, videos and social media posts can all help to break up large chunks of text and make your coverage more interesting.
Additionally, make the most of Live Blog's custom post types when displaying game data. Reporting on the time of possession between the two teams just in text probably won't make as much of an impact as displaying it in a chart or percentage might, using Live Blog's Statistics in Charts and Statistics in Percentages post types, which can be found on our GitHub, ready to be copied and pasted into Live Blog's Free Types Manager. Potential statistics to represent in visual form could include time of possession, number of 1st downs, passing yardage, yards per play and turnovers.
If you'd like for your live blog to provide readers with an extremely detailed account of the game, consider using Live Blog's play-by-play commentary post type, which can also be found on our GitHub. With an easy template/form for you to fill out, consisting of the minute the action took place and a box for a textual description, readers can be kept well-informed on the intricacies of the game. The play-by-play commentary feature can be great to use if you think that some of your readers might be in a fantasy football league, as they'll want a well-detailed breakdown of the game for their picks that week.
Additionally, if you wanted to report on a specific aspect of the game but couldn't find an existing custom post type that met your needs exactly, you could create your own or adapt an existing one with some basic HTML knowledge and Live Blog's Free Types Manager – perhaps something like a table that allowed your readers to more easily compare the teams' major players and their stats.
Structure your live blog's timeline
With the many different post types and creative ways of presenting information in Live Blog,  you may be worried that key moments of the game, like touchdowns, field goals and safeties, might be missed by the reader. Structuring your feed will also be helpful to followers who might be reading your coverage after the game takes place, instead of following it live, as a way to become quickly informed on the game highlights.
With Live Blog's Pin and Highlight features, you can organise your live feed so that important information is easily distinguishable. Pinning a post will ensure that it shows up first on your timeline, making it the first thing a reader sees. Posts that are highlighted will have their background colour changed, which might help readers to identify posts about change of possession or long yardage plays, for example. Readers can also choose to filter the timeline by highlighted posts – perfect for those who want to see only the most important moments of the game.
Readers can also choose the order in which they read your coverage with the 'Editorial', 'Newest first' and 'Oldest first' options. The 'Oldest first' option may be useful for those reading your blog post-game, as it will give them a comprehensive report on the game as it happened.
Facilitating a second screen experience with Live Blog's AMP theme
For many live television events, 'second screen experiences' have become more and more common for viewers. A second screen experience consists of a person watching an event on TV while also using another device, usually their phone, to discuss or find out additional information about the event they are watching on TV.
Many of your readers will be using your live blog as a space to enjoy a second screen experience when simultaneously watching the game on TV. To make their second screen experience as enjoyable as possible, you may want to consider publishing your live blog under Live Blog's AMP theme. Offering a much faster loading time on mobile devices than Live Blog's Classic or Default SEO themes, the AMP theme is designed to offer an enhanced website and live blogging experience for those following your coverage on their phones.
For many, sharing opinions on the latest moment of the game and engaging with fellow fans is an important part of a second screen experience. Live Blog's user commenting feature works in the AMP theme, meaning that users can engage with your coverage directly from their phones by submitting comments for you to include in your blog.
Both remote and native ads are also configurable in the AMP theme, meaning that readers can engage with your ads on their phones as well as laptops. If you need any help including your AMP-compatible live blog in your AMP page, have a read of our wiki or get in touch with us directly – we're always happy to help.

This video is made using InVideo.io